Beer bread is a great way to use leftovers after beer brewing. My boyfriend occasionally brews beer and I have found that when I use some of the mash in the bread recipe, it makes lovely bread.
Knead together :
5 dl mesk
5 dl lunkent vann
1 tsk salt
1 pk gjær
Hvetemel til deigen blir god å håndtere.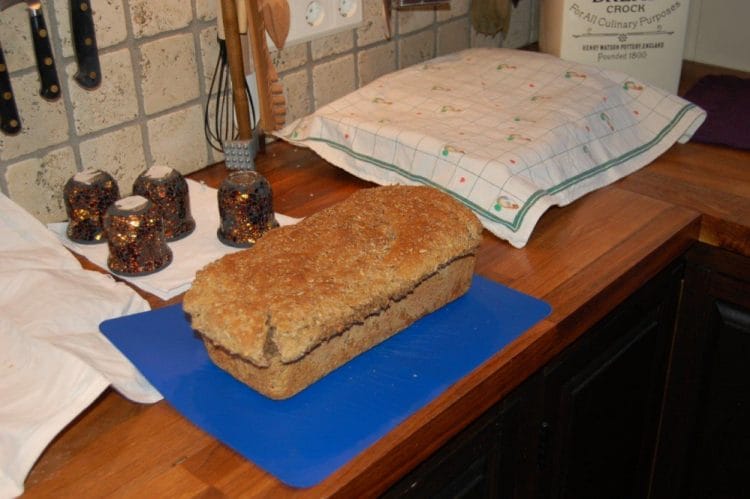 Beer bread is raised for a minimum of two hours, before the dough is rolled out into two loaves and placed in a loaf tin.
Leave to rise for another two hours, before roasting deep in the oven at 180 degrees for approx. one hour.
When you get a hollow sound when you tap the bottom of the bread, it's done.
If you want to subscribe to news from the blog, you can sign up by sending us your e-mail address here. The newsletter is completely free.
You can also follow the blog on Facebook .