The mayor's prawn soup is the specialty of a former mayor in Kristiansand. He uses the shrimp shells to add shrimp flavor to the stock. It is important that the prawns are completely fresh.
1 kg shrimp
1 good blob of butter
4 ss mel
2 ltr fishing power
1 ss paprika powder
2 dl cream
1 dab of dry sherry
Fry shrimp shells in a good dollop of butter in a sauté pan. Sprinkle with flour, add fish stock and paprika powder. Let it cook for 1/2 hour before straining the shells and discarding them. Add cream and sherry.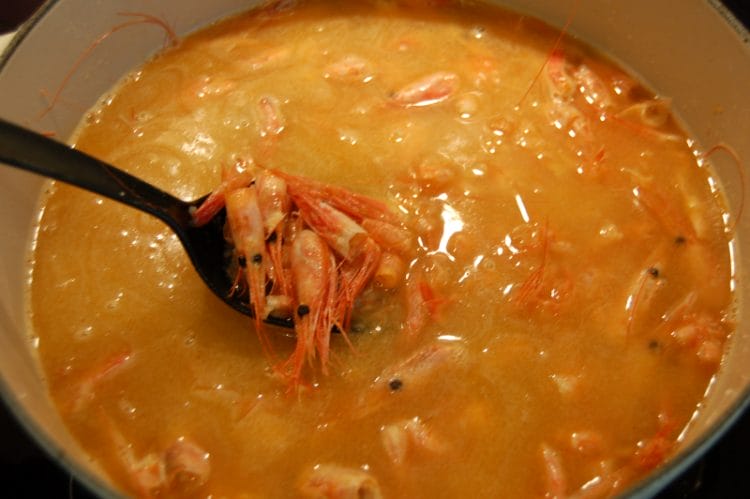 When serving the mayor's prawn soup, a few cleaned prawns are placed in each plate and the soup is poured over. Served with good bread or home-baked baguettes and aioli.
We have learned that the mayor's prawn soup does not turn out well when heated, so it must be eaten when it is freshly made.
You can find more soup recipes here .
If you want to subscribe to news from the blog, you can sign up by sending us your e-mail address here. The newsletter is completely free.
You can also follow the blog on Facebook .