Pizza was something they only ate in Italy when I was little. I was in the only family I knew of that had pizza-making parents and the only pizza I knew of was the one with tomato, anchovies and olives. My mother started making it already in 1968, a full two years before Peppes opened its very first restaurant in Norway. She even used the until then, unknown ingredient garlic. I thought this pizza was absolutely delicious and I still think so.
After talking to my family about this amazing pizza for years, I finally accepted the challenge from my sons and made it for them. It was absolutely no success and I had to eat it alone, after the others had wolfed down the morsel they had provided. I guess I eventually understood that I had particularly developed and mature taste buds as a child.
I eventually discovered that pizza can be varied endlessly. It can be anything from advanced varieties, with lots of preparations, to the simplest simple, with leftovers you find in the fridge and baked-in varieties. I have some favorites, including Thai pizza, pizza with four cheeses and Italian pizza on the grill with bacon and arugula.
Pizza base:
Pizza base is so quick and easy to make, that there is no reason to use anything other than homemade. You can find the recipe for pizza base HERE .
There is a difference between the rolling out of the Italian pizza and the American. The American is thick and airy, while the Italian is very thin and crispy. I recommend that you fry the Italian in a special way. It tastes fantastic with pizza stone on the grill, or look for this mark on your oven. It is hot air with only underheating and gives a wonderfully crispy bottom, which is similar to the treatment it gets in Italian pizza ovens.

If this mark is missing on the stove, ordinary hot air is the next option.
Here are some pizza options. All are tested and approved at our home:
Pizza ovens:
Pizza balls:
Salamipizza:
Smoked salmon pizza:
Greek pizza: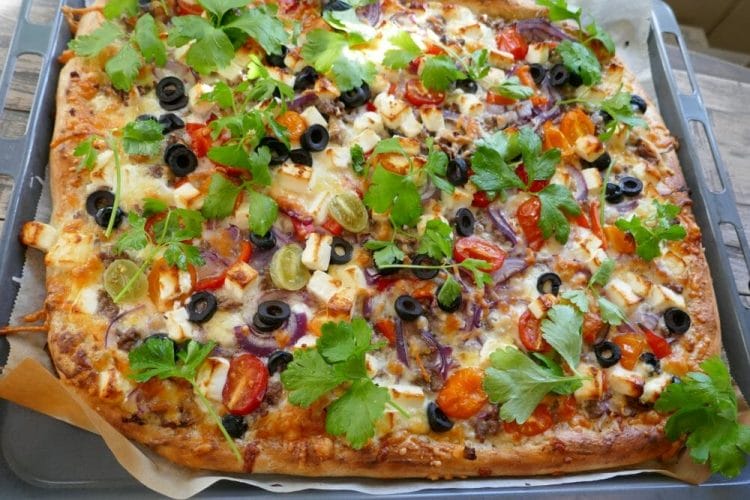 Pizza with chicken, tomato, chanterelle, onion, corn and tarragon
Beef pizza with onions, mushrooms, meatballs and pineapple:
Pizza with meatballs, bacon, mushrooms, tomatoes, onions and peppers.
Thai Pizza:
Pizza with steak and bearnaise:
Calzone: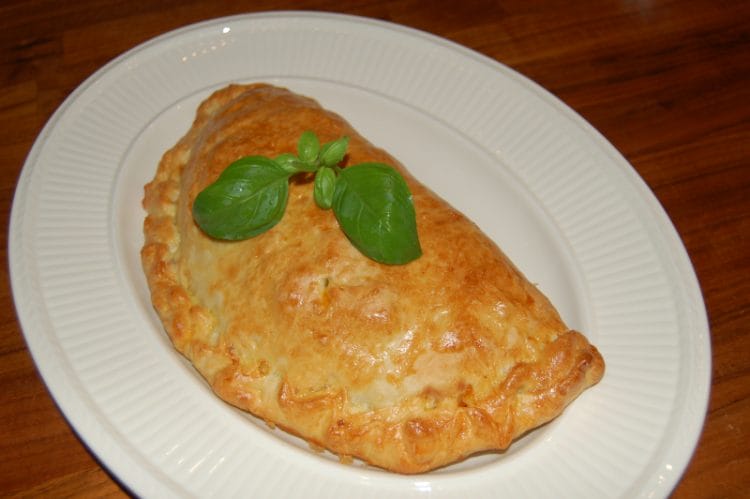 Tacopizza: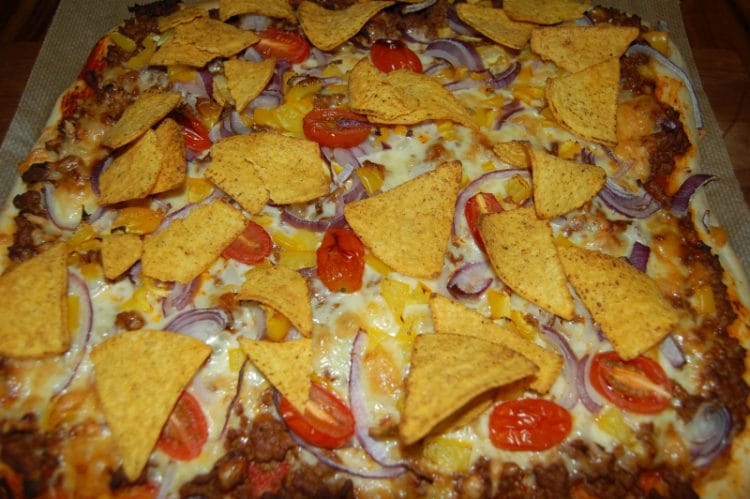 Tarte flambée, is a French variant from Alsace. I also think it is good to use as bread for soup.
Pizza quatro formaggi (with four cheeses), is an Italian classic and one of my pizza favorites: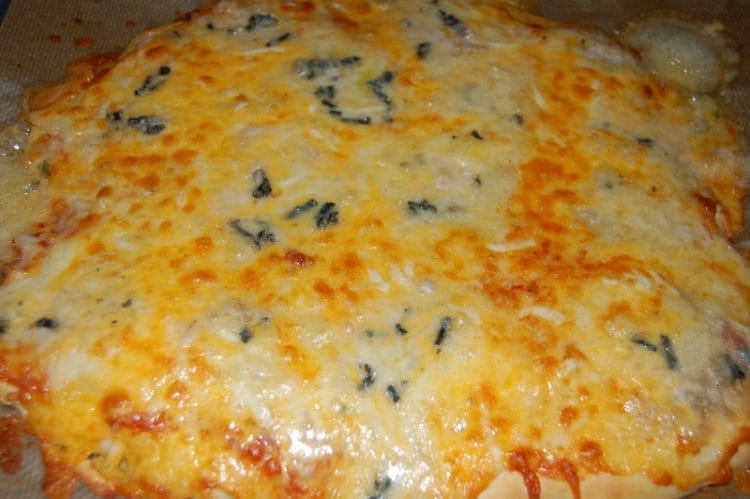 You can find the recipes for these pizzas and many more HERE .
If you want to subscribe to news from the blog, you can sign up by sending us your e-mail address here . The newsletter is completely free.
You can also follow the blog on Facebook .