I had a great 50th birthday celebration. We started my birthday at Enoteca Svanen in Oslo.
It is a fairly new place for wine tasting and is located on the premises of the old Swan Pharmacy. The interior is retained and creates a pleasant environment with historical buzz. You also get a tasty cured meat and cheese plate there, which can be recommended if it is a little too long for dinner.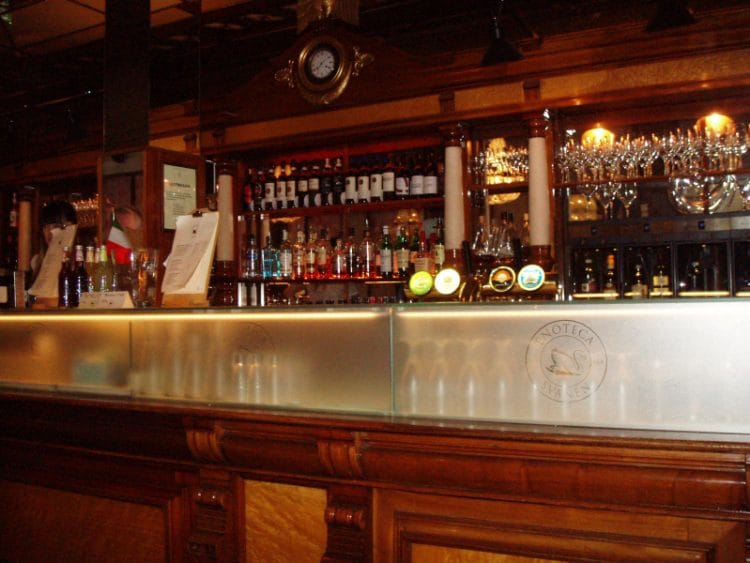 The trip continued to Restaurant Fjord, where my boyfriend had ordered a romantic 6-course meal for two, with accompanying wine package:
Norwegian mackerel sturgeon with horseradish, ponzu and wasabi

Milk-poached monkfish cake with mussels and celery sticks

Jerusalem artichoke and smoked haddock

Fried Håbrann with «gnocchi», pumpkin and sage sauce

Ripe cheeses

Plum with yogurt powder and licorice
Maten smakte nydelig og betjeningen var hyggelig og oppmerksom. Her er en liten smakebit på hva vi fikk servert.
Etter middagen reiste vi videre til Gardermoen og overnattet der til neste morgen. Vi tok flyet til Milano, hvor turen gikk videre til vakre Barolo. Jeg må si at dette er en perfekt 50-årsdag med en enda bedre fortsettelse.
Om du vil abonnere på nyheter fra bloggen, kan du melde deg på ved å sende oss e-postadressen din her. Nyhetsbrevet er helt gratis.
Du kan også følge bloggen på Facebook.