A cozy spring table can be the start of a pleasant meal and I always enjoy setting the table. It is extra pleasant to set a spring table now, when it is so much brighter outside.
The tablecloths and napkins come from Step In. The tablecloths are available in several other colors as well.
The beautiful flower comes from Interflora and is set up in an old glass vase I have.
When the table is ready, just enjoy the rest of the cooking and look forward to the evening's meal.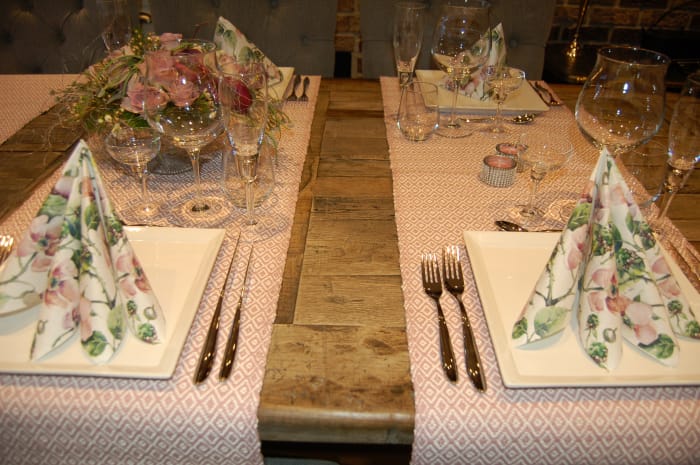 If you want to subscribe to news from the blog, you can sign up by sending us your e-mail address here. The newsletter is completely free.
You can also follow the blog on Facebook .