Pasta with gorgonzola sauce tastes so good. If you do not like blue cheese, you should try this anyway. The cheese becomes a kind of spice. This recipe is suitable for 4 people.
1 onion
1 pk sliced mushrooms (eg mushroom or aroma)
¾ ltr. cream
2 egg
1 tablespoon chicken stock
50 g parmesan
1 finely chopped spring onion
50 g finely chopped basil
100 g gorgonzola (or more if you want more cheese flavor)
Finely chop the onion and fry it in 1 tablespoon butter. Finely chop the mushroom and fry it together with the onion. Add the cream, beaten eggs, chicken stock and cheese. Bring to the boil and add the spring onion and basil.
Served with pasta of your choice and a sprinkle of crispy bacon.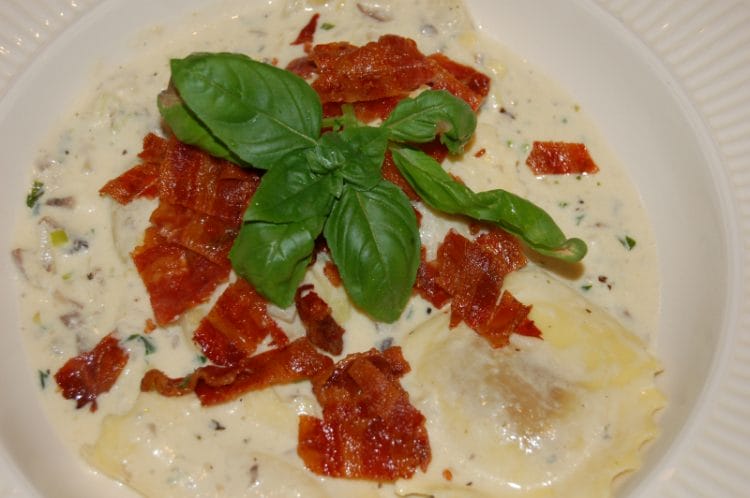 Om du vil abonnere på nyheter fra bloggen, kan du melde deg på ved å sende oss e-postadressen din her. Nyhetsbrevet er helt gratis.
Du kan også følge bloggen på Facebook.