Limoncello is an Italian lemon liqueur that every self-respecting housewife in the south of Italy makes. Limoncello has a pure lemon flavor without being sour or bitter. It is not difficult to make and should be done when the amalfistrons are at their best. They are easy to recognize, because they are often sold with leaves on them. It is important to follow the recipe carefully to get a perfect limoncello.

9 lemons, only the yellow part of the peel
1 liter neutral vodka 60% (purchased at the liquor store)
1.5 liters of water
700 g sugar
Pour the vodka into a large Norwegian glass or. similar, with lid. Add the lemon peel. Put cold for 20 days.
Boil water and sugar, let it boil until the sugar dissolves. It goes quite quickly. Cool completely before pouring into a bowl (save 1 glass). Strain the vodka into the water.

Pour the glass of water into the lemon peel and shake to bring in more of the vodka mixture. Strain this into the bowl as well. Stir well and pour into bottles. Limoncello is chilled and served chilled after a delicious meal.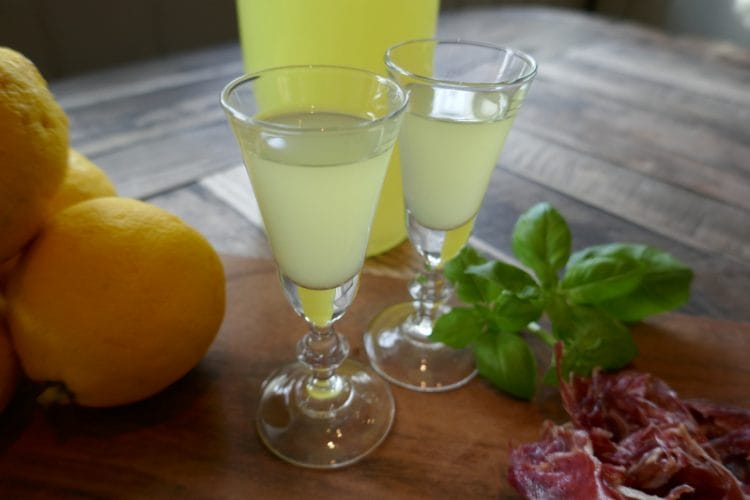 Then just enjoy delicious home-made limoncello and Italian snacks.
You will find more recipes for drinks, both with and without alcohol, HERE .
If you want to subscribe to news from the blog, you can sign up by sending us your e-mail address here. The newsletter is completely free.
You can also follow the blog on Facebook .