Atelier Asian Tapas, som ligger i Mathallen på Vulkan i Oslo, skilter med å være en tidløs hyllest til den Sørøst-Asiatiske matkulturen.
We tested them for lunch and ordered 6 dishes which we shared in two.
All the food tasted freshly made and authentic.
Although everything was absolutely delicious, I think maybe this chicken dish with peanut sauce was the favorite.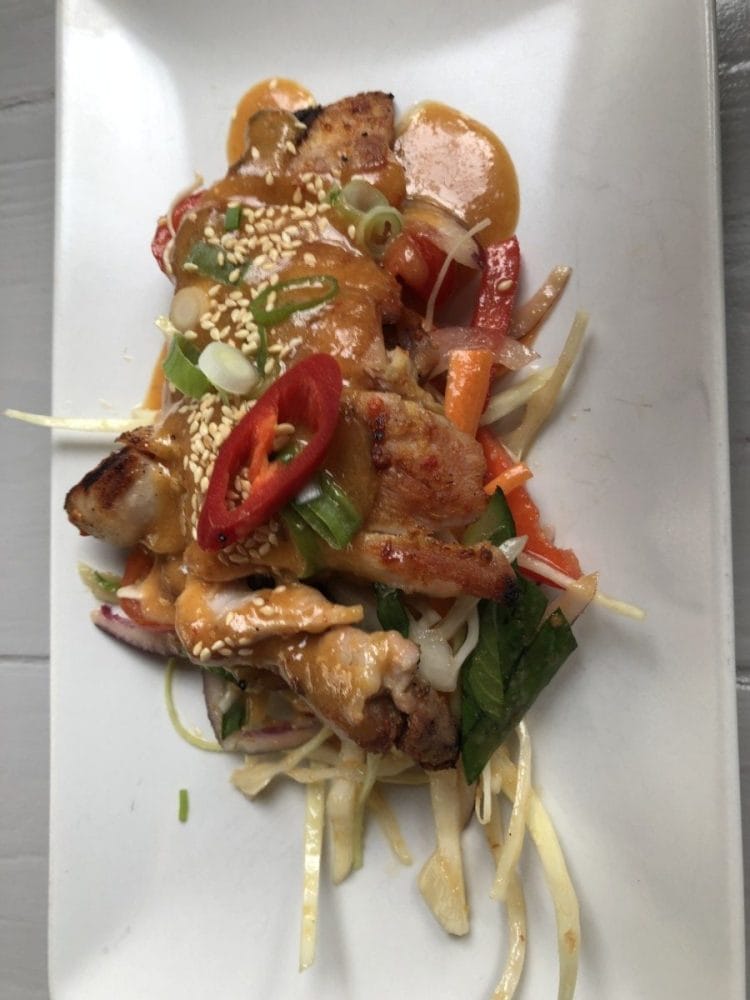 I can say one thing about this restaurant…. I'll be back.
Du finner flere av mine reiser og restaurantbesøk HER.
Om du vil abonnere på nyheter fra bloggen, kan du melde deg på ved å sende oss e-postadressen din her. Nyhetsbrevet er helt gratis.
Du kan også følge bloggen på Facebook.