Brennsnute med vossakorv is a variation on the traditional dish from Sunnmøre. I think it tastes extra good on a cold autumn or winter evening and the recipe is suitable for 4 people.
1 kg poteter
1 purre
4 gulrøtter
1 sellerirot
1 persillerot
1/2 kålrot
1 l kjøttkraft (eller vann + okse- og grønnsaksfond)
2 laurbærblader
1 vossakorv
1 neve bladpersille
Salt and pepper
Cut the leek into rings. Peel and cut the rest of the vegetables into cubes.
Boil the power. Add all the vegetables except the leek and simmer until the vegetables are tender. Divide the vossa sausage into cubes. When the vegetables are tender, add the leeks and sausage. Let it simmer for 5 minutes. Add finely chopped parsley and season with salt and pepper.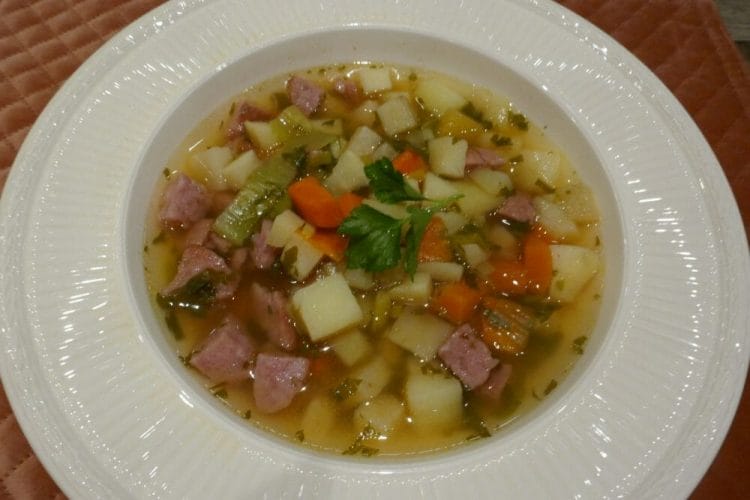 Serve nettle with vossakorv along with flatbread, or other good bread and butter.
You can find more recipes for traditional food HERE.
If you want to subscribe to news from the blog, you can sign up by sending us your e-mail address here. The newsletter is completely free.
You can also follow the blog on Facebook .