Covering for a naming party or confirmation is not always easy, if you want something out of the ordinary. My daughter-in-law has the credit for this table setting and it was both nice and tough for a little boy.
The theme colors for the naming ceremony were black and green. The tablecloths were purchased as fabrics from Jysk and cut to the correct lengths. Even the tea lights were in the right shade of green.
The flower arrangements were made by the skilled florist we always use, at Interflora.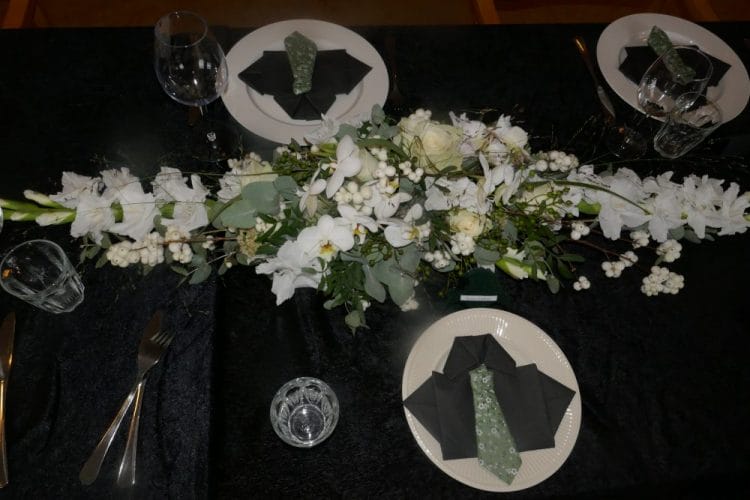 My daughter-in-law used black napkins at the bottom and folded them, so they looked like a folded shirt. It's possible several years of folding training from the clothing store she worked in, next to the school was helpful. Finally, she used smaller, green napkins with small flowers for her tie.
She had also beaded green and black cars, which were used as place cards.
Covering for a naming party or graduation is a small art in itself, and it was fun to come as a guest and see how great my daughter-in-law had prepared and the centerpiece of the day, my granddaughter and parents, was in great shape.
You can find inspiration for setting tables for most occasions HERE.
If you want to subscribe to news from the blog, you can sign up by sending us your e-mail address here . The newsletter is completely free.
You can also follow the blog on Facebook .