Hjortebab is a kebab with Norwegian flavors and it tastes delicious.  This one is with deer meat, but you can use other game, cattle, or lamb as well. As a side dish I have used lettuce and as a dressing I have used cranberry rye. If you don't want to make pita bread yourself, you can buy half-baked bread.
Per person you need:
150 - 200 g venison (tenderloin, beef or other tender meat)
1/2 onion in strips
1 handful of mushrooms
1 teaspoon hunter mix spice
1-2 lettuce leaves
1-2 pita bread
Cranberry sour cream, which you can find the recipe for HERE .
Fry deer, onion and mushrooms in a little oil. Add hunter mix. Heat the pita breads in the oven, or make them yourself. You can find the recipe HERE .
Fill the pita breads with lettuce and the meat mixture. Top the stag babe with the delicious dressing and enjoy.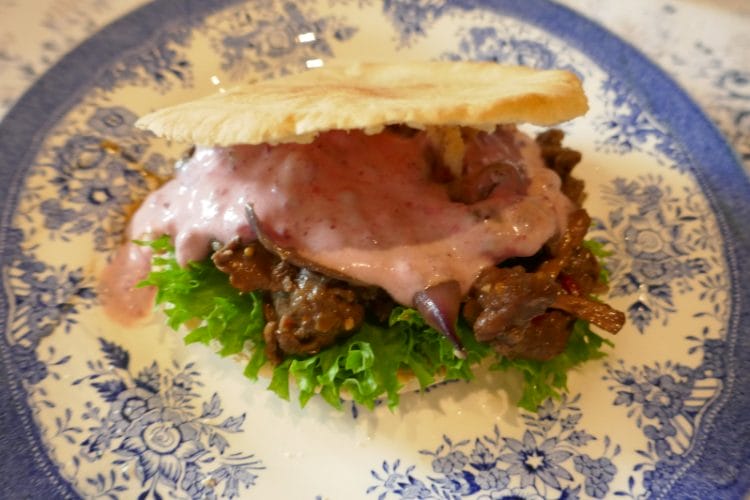 If you want to subscribe to news from the blog, you can sign up by sending us your e-mail address here. The newsletter is completely free.
You can also follow the blog on Facebook .