Curry fire is available at the grocery store, but it's nowhere near as good as the one you make yourself. I always water the herring fillets for 2 days in milk in the fridge, then I rinse off the milk and dry the fillets in kitchen paper.
1 pk mayonnaise
2 dl fresh cream
1 tbsp curry
2-3 tsp mustard
2 tbsp capers
1 large onion, finely chopped
2 apples, peeled and divided into small cubes
1 ss agurkmiks
6 seasoned herring fillets, cut into fork-tender pieces
Pepper
Mix everything except the herring fillet and season with pepper. Stir in the herring and leave the curry herring cold for 2 days, before eating it.
You will find several delicious herring species, both traditional and more exciting varieties here.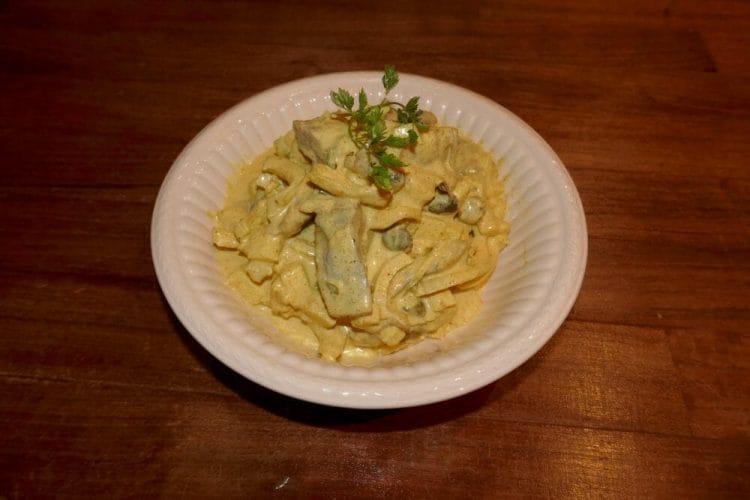 If you want to subscribe to news from the blog, you can sign up by sending us your e-mail address here. The newsletter is completely free.
You can also follow the blog on Facebook .