Our fridge is one of the best in the whole house. We have upgraded it with new shelves and I am very pleased. I usually joke that I have a better selection than Rema'n.
I have systematized the cold room, so it should be easy to get inspiration and easy to find what we want to use and most things have a fixed place.
It is not possible to get hold of all the types I want with funds in Norway, so everyone around me knows that if they are going to Sweden, there is a standing order to buy two of each type and take them home with me.
System:
I have bought practical, transparent boxes, which I have marked with what they should contain, such as the country or area the products come from.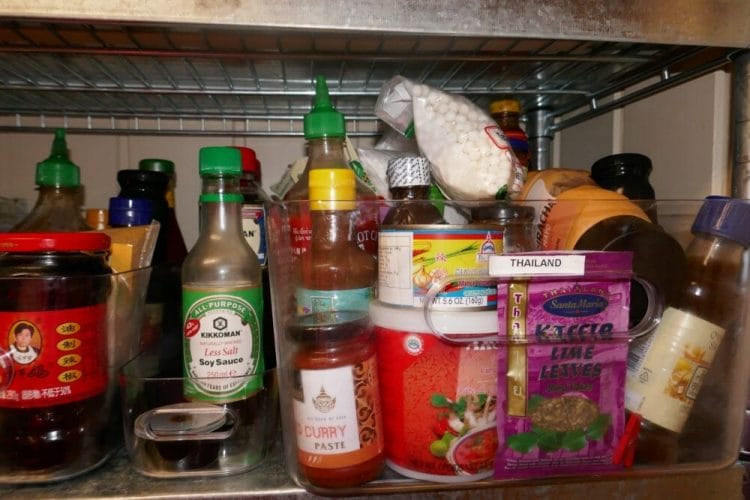 This means that when we have to cook from e.g. Japan, we lift out the right box and pick what we need.
For some countries, one box is not enough, so I have put two on top of each other.
I have bought these boxes at Clas Ohlson, but I have seen that several stores have received them now.
Refill and use:
I usually only shop once a week and make sure to put the new items behind the old ones so we use them in the right order. In addition to my usual Menybutikken, located at Union in Drammen, I often visit Asian stores and pick up both food I'm running out of, but also products I haven't seen before. I often come home with things I have to Google to figure out how to use them.
If you want to see more of the rooms in our house, you can see here .
If you want to subscribe to news from the blog, you can sign up by sending us your e-mail address here . The newsletter is completely free.
You can also follow the blog on Facebook .