It's no secret to those who know me that I love setting the table. I spend some time planning, looking in drawers and cupboards and shopping for whatever is missing.
For the New Year's celebration this time, I have used black, white and silver. I have a few meters of black fabric, which I have bought cheaply in the past, so it is reused. So are the New Year runners in white and silver.
The cover plates are from Hageland. I looked out for them when they were on sale a year ago.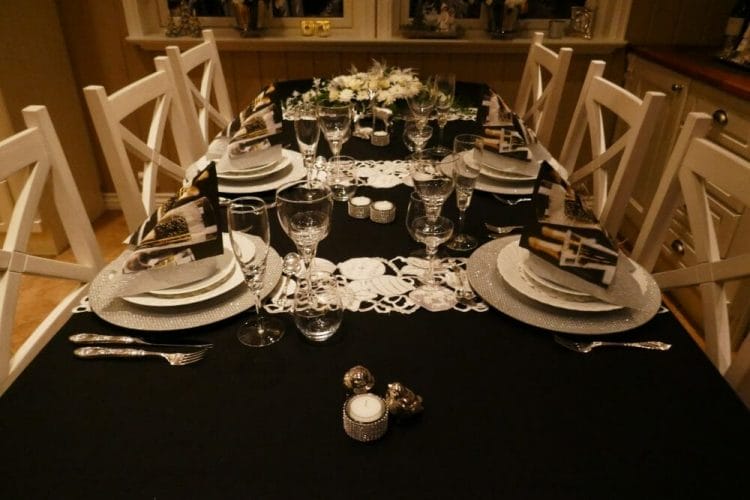 The silver, which is a raised rose, has been freshly polished for Christmas. The glasses are called Sonja and are from Hadeland. The plates are from Porsgrunn Porselen and are many years old.
The flowers are from my local Interflora shop and I think they are beautiful. A tip when setting the table is to bring the napkin pack to the flower decorator, so that it matches in color and style.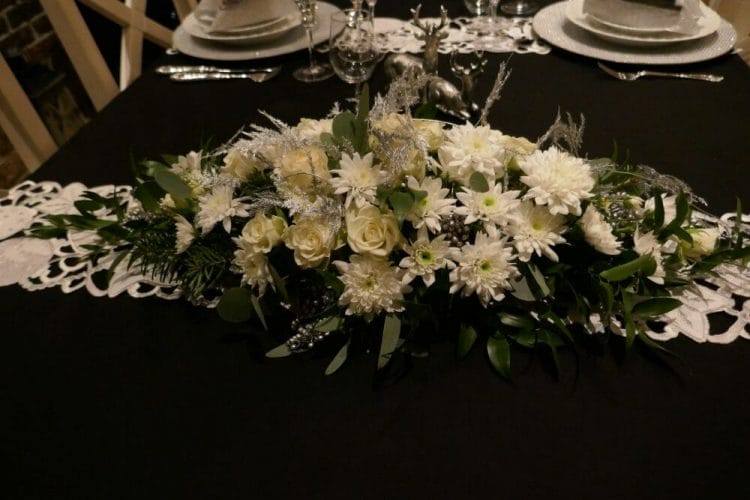 I often use a large and a slightly smaller napkin to make it look nice and luxurious.
I found the cute little silver figurines and tealight holders in the drawer.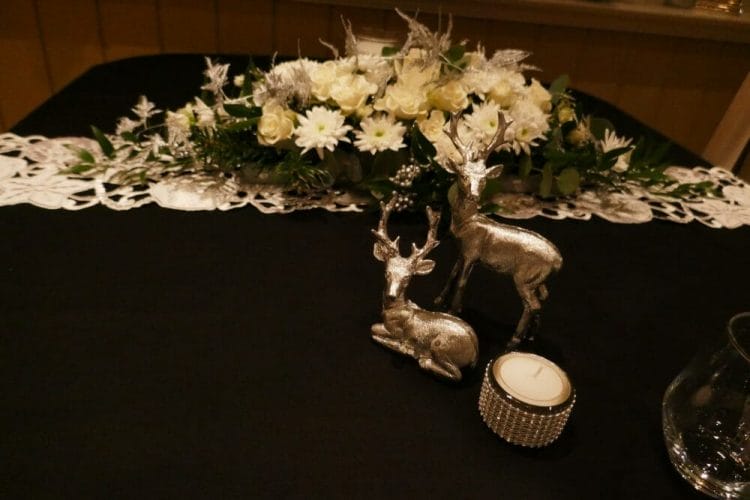 I always set the table a few hours before the guests arrive, so I have time for a shower and a glass of wine before they arrive.
Now the guests can come and I wish AperitivoMat's readers a pleasant New Year's celebration.
If you want to subscribe to news from the blog, you can sign up by sending us your e-mail address here . The newsletter is completely free.
You can also follow the blog on Facebook .