Pestomarinated Argentine wild prawns taste best with homemade pesto, but if you don't have time to make yourself, you're fine with pre-purchased ones too. If you can't get your hands on Argentine wild shrimp, scampi is just as fine.
Pesto:
150 g fresh basil
3 dl olive oil
100 g pine nuts
200 g parmesan
2 cloves garlic
1 ts salt
Beat the basil, pine nuts, parmesan, garlic and olive oil in a food processor until you get a creamy mass. Season with salt.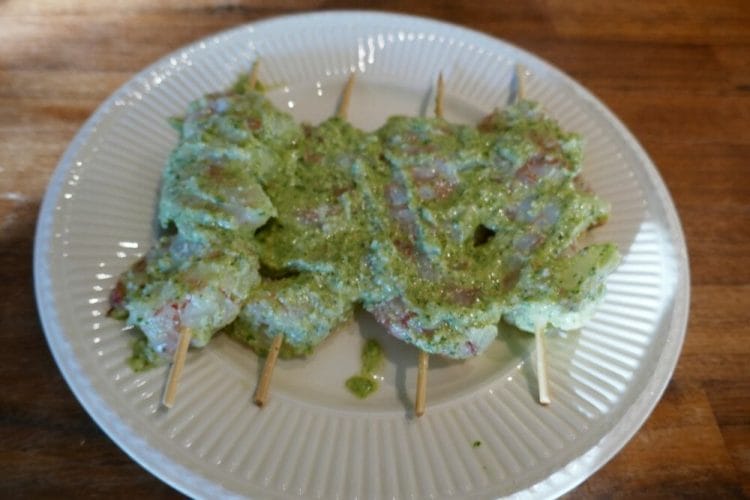 The shrimp:
1 pc. Argentine wild shrimp
Barbecue skewers
Pesto
If you use wooden skewers, it's a good idea to leave them in water first so they don't catch fire.
Three shrimp on skewers and butter on pesto. They can advantageously lie in the refrigerator for an hour or two and marinate before grilling.
If you want to subscribe to news from the blog, you can sign up by sending us your e-mail address here. The newsletter is completely free.
You can also follow the blog on Facebook .