Christmas decorations are one of the nicest things I know. I have an insane amount of Christmas decorations, but when I have them spread all over the house, it doesn't look over-decorated. I have thought holistically for many years and have not thrown myself into all possible trends, but rather been concerned that what I buy should fit what I already have.
This cozy dish with a Christmas tree, reindeer and children playing decorates one of the kitchen windows.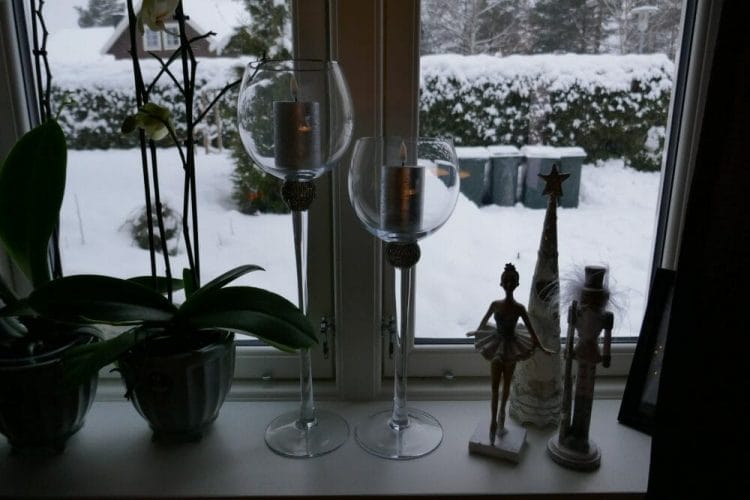 I hope this gave you some inspiration for your own Christmas decorations. In any case, we wish all the readers of AperitivoMat a nice run-up to Christmas.
If you want to subscribe to news from the blog, you can sign up by sending us your e-mail address here. The newsletter is completely free.
You can also follow the blog on Facebook .