Romanesco is a cross between cauliflower and broccoli and goes well with soup.
2 romanesco
1/2 finely chopped onion
8 dl water
2 chicken broth cubes
2 dl cream
1/2 ts salt
1/4 ts pepper
1/2 finely shredded leek
200 g crispy bacon
Clean the romanesco and divide it into bouquets. Put romanesco, onion, leek, water and broth in a saucepan. Bring to the boil and let it cook until the vegetables are tender.
Take out some romanesco bouquets from the soup and run the rest of the soup evenly with a hand mixer. Add cream and bring to the boil and season with salt and pepper.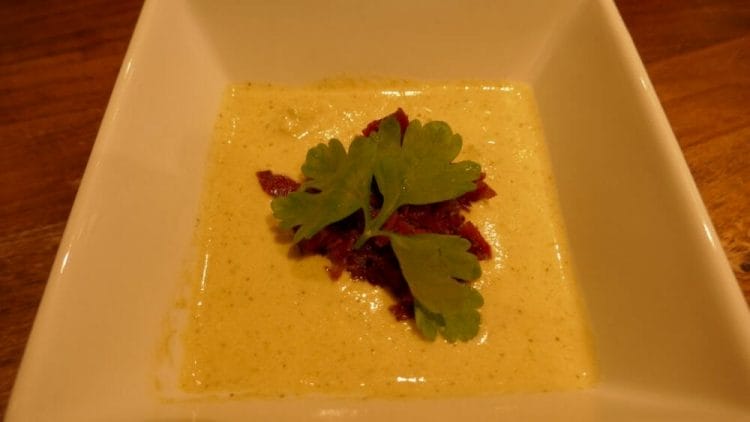 Served with crispy bacon and good bread.