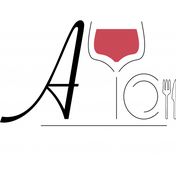 About AperitivoMat
Welcome as a user of www.AperitivoMat.no, which is run and owned by Siv Ellen Paule
The terms
These terms regulate your use of the services of www.AperitivoMat.no. If you use the Services, you are deemed to have read, understood and agreed to these terms. The terms of use apply to all visitors to the website, regardless of how it is used.
Www.AperitivoMat.no reserves the right to change the terms at any time and without notice. The user is responsible for following the terms and conditions in force at any given time.
Rights
Siv Ellen Paule owns and holds all rights to www.AperitivoMat.no. Any use of www.AperitivoMat.no's name, trademark, logo or other special brand elements, as well as content and images, is only permitted with the consent of Siv Ellen Paule.
Www.AperitivoMat.no and all content is available "as is" and without any kind of guarantees or assured properties. Siv Ellen Paule reserves the right, at any time, to stop and / or change the service, in whole or in part.
Limitation of liability
Siv Ellen Paule / www.AperitivoMat.no disclaims any responsibility that may arise as a result of your or others' use of www.AperitivoMat.no with associated subpages.
Translations into languages other than Norwegian are provided by Convey This and take place automatically. Siv Ellen Paule / www.AperitivoMat.no thus does not take responsibility for the quality of the translations.