It's fun to see the furniture my oldest son makes, and no, he's not a carpenter, but a mechanical engineer. He has conjured up a whole series of furniture to order from my daughter-in-law.
It started with this table, which is made of old parts of a railing and wood from our old fence towards the neighbor.
The next thing he was asked to make was a small wall shelf, which became this
A ceiling lamp, became the next product.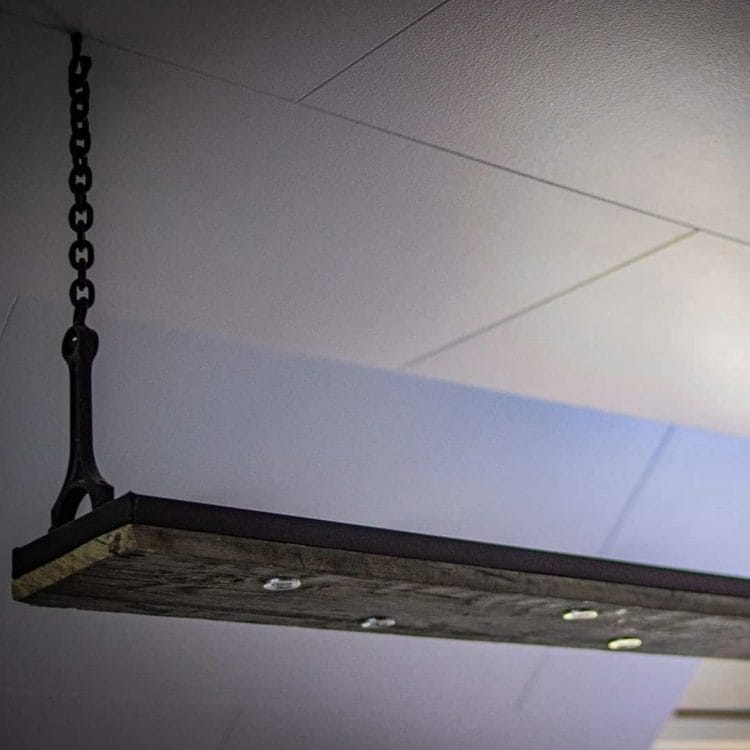 The latest addition to the series is this stylish TV bench.
I have heard rumors that there is a firewood basket on order as well, so I look forward to seeing it finished. I will post it on the blog when it is produced 🙂
If you want to subscribe to news from the blog, you can sign up by sending us your e-mail address here . The newsletter is completely free.
You can also follow the blog on Facebook .