Hannover has several exciting food markets to offer. We have been in Markthalle, which is a 125 year old market, of 2230 sqm. It is noticeable that the market is in Germany, with lots of exciting products, made from pork.
På dette markedet kan du finne pølser og pateer for enhver smak. Du får kjøpt ferdig kraft og supper i plastbokser.
You also get a large selection of salads and exciting cold cuts.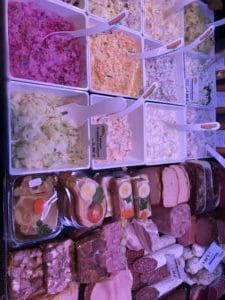 The cheese counters are flooded with exciting flavors, with accompanying smells.
If you ask, you get a little taste, so you know what you are buying.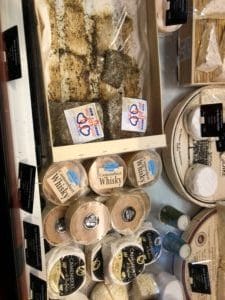 The cured meats both look delicious and taste absolutely fantastic.
The vegetable counters abound with a large selection of fresh and tempting items.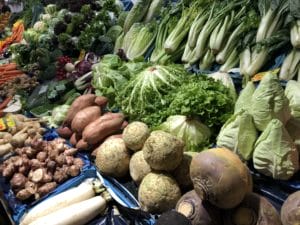 There are countless varieties of dried and fresh pasta. In some places it is produced while you watch and there is also seating, so you can order a small meal with a small glass of wine.
If you are going to Hanover, I can recommend this market. It's a perfect place, if you want to have a look first and then finish with a delicious, freshly prepared lunch.
Du finner flere av mine reiser og restaurantbesøk HER.
Om du vil abonnere på nyheter fra bloggen, kan du melde deg på ved å sende oss e-postadressen din her. Nyhetsbrevet er helt gratis.
Du kan også følge bloggen på Facebook.