The living room on the 2nd floor has become a cozy den, where we often sit with a glass of wine or a drink.
When the children lived at home, this was their living room and it was mostly used for TV watching or visiting friends. When the last person had moved out, we refurbished it and bought new furniture.
The cabinets from Ikea mean that the books don't get dusty so quickly. There is the shelf Billy, which has been for many years, with accompanying doors.
Lampa from Hadeland, I had wanted for several years and it was great fun, when it finally hung up. We have the same ceiling on the stairs, but with only one dome.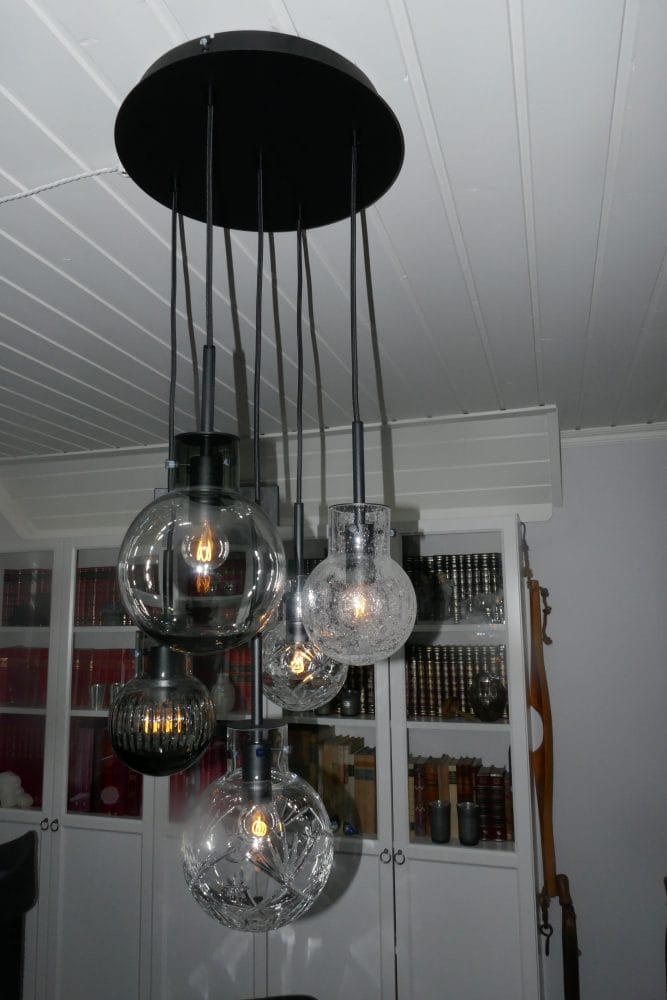 It is nice with old, inherited things in the house and yoke, the old wine balloon and trolley are cozy elements in the living room.
You can find pictures from several of our rooms HERE.
If you want to subscribe to news from the blog, you can sign up by sending us your e-mail address here. The newsletter is completely free.
You can also follow the blog on Facebook .