Like the last time we were in Barolo, we also had to go to Sara this time. The labels are fun with a pixie on. Santa is a gnome, who is from children's stories, retold in this family. The wine should be a winner on Norwegian tables at Christmas, since it is available in the order selection at the pole in Norway now.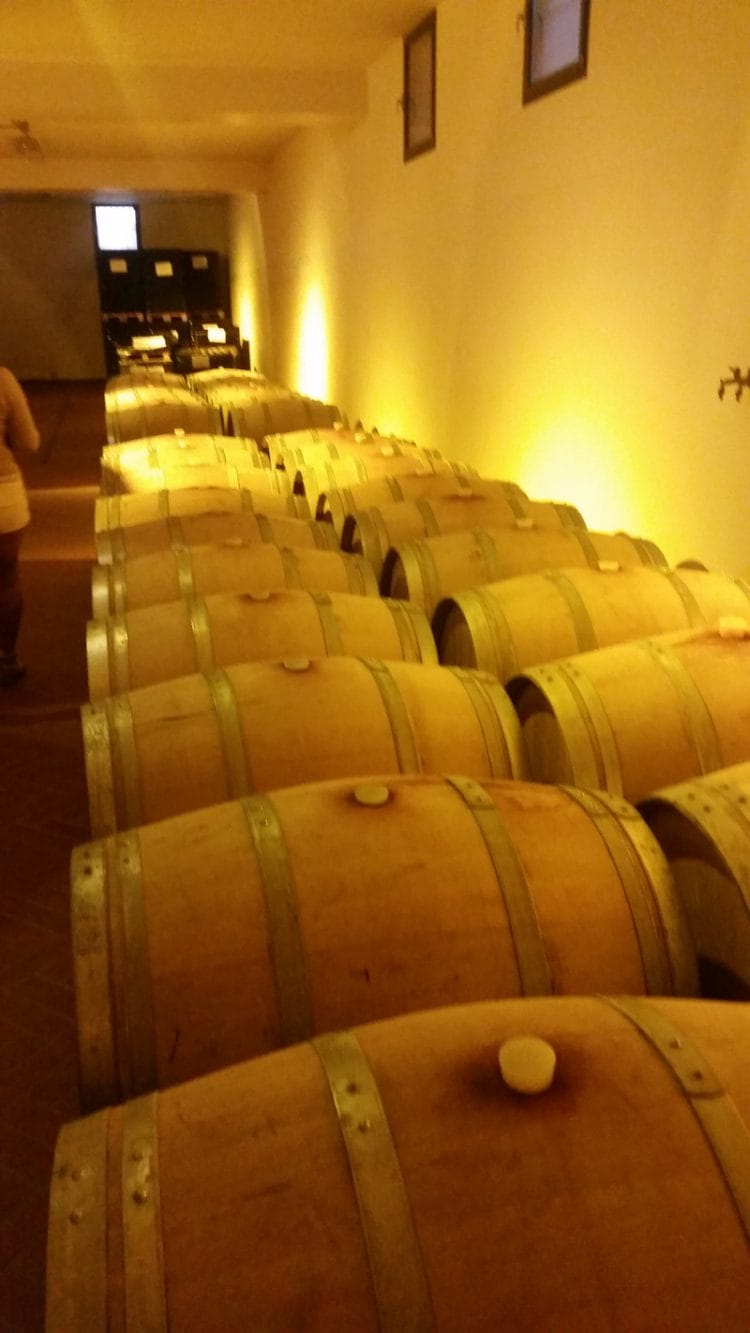 We bring home a magnum bottle of Barolo from here. We get our names on the label and it's really cool, I think.

Sara started the tour by telling a little about the history of the vineyard.
We had not been on a truffle hunt before, but it was a fascinating experience. When the dog gets puppies, they smear truffle oil on its breast, so the puppies associate the smell of truffles with mom and food. When they grow up, they become eternal truffle hunters.

Etter at hunden ble sluppet løs, løp den rundt i stor fart mellom hasselnøttrærne med nesen i bakken. Plutselig stoppet den og startet å grave. Hundeeieren kom løpende til, ga hunden en godbit og gravde selv frem trøffelen. Vi fikk spise den egenjaktede trøffelen i forbindelse med vinsmakingen i etterkant. Ferskere kan det ikke bli.
Since the last time we were here, they have started with the production and sale of several products with truffle and honey, in addition to a great olive oil. Of course, we were tempted to take several of them home.
Du finner flere av mine reiser og restaurantbesøk HER.
Om du vil abonnere på nyheter fra bloggen, kan du melde deg på ved å sende oss e-postadressen din her. Nyhetsbrevet er helt gratis.
Du kan også følge bloggen på Facebook.