Advent is purple, but it seems many of us have forgotten, so I'd like to make a splash for the beautiful color of Advent.
I'm a real Christmas person, and an important part of the Christmas preparations is the Advent decorations.
I have decorated the wine bottle with balls and ribbons that I have saved from previous flower decorations etc. The candles are from Lene Bjerre.
The pieces are from Black Design and the flower decoration from my local Interflora shop.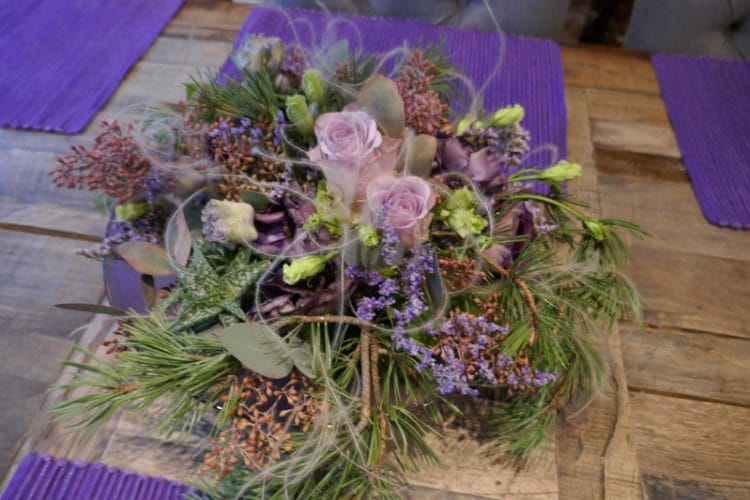 I bought the Christmas trees and cute Christmas pigs at Karjolen and since Advent is purple, they stand on a small piece in the color of Advent.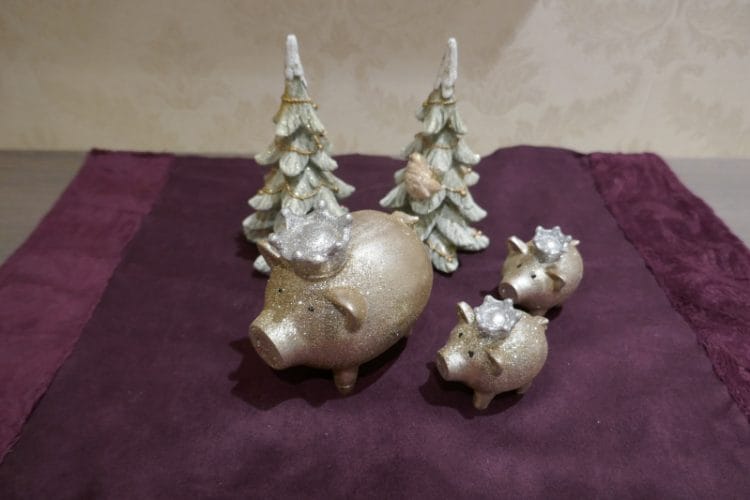 I always buy azaleas for Advent. Although they require a little care so that they do not scatter, I think it is worth the work. They just get more beautiful every day until Christmas.
In order for me to have as calm and relaxing a Christmas as possible, I always start the Christmas dinner early. There is much that can be frozen, or that can be stored for quite some time. If you also want to start with Christmas food preparations, such as Christmas herring, Christmas cakes or food that can be frozen, you can check HERE .
If you want to subscribe to news from the blog, you can sign up by sending us your e-mail address here. The newsletter is completely free.
You can also follow the blog on Facebook .