Advent is a great time, I think. I start with food preparations early and put sauerkraut, red cabbage, medister cakes, Christmas sausages and cakes in the freezer. I also finish my Christmas presents early every year, so I can enjoy Christmas and not rush around. I enjoy myself when I decorate for Advent. There are a lot of nice things you can do, both inside and outside. I'm one of those people who still wears purple.
Here I have covered an Advent table and the centerpiece of the table is of course the beautiful flower from Interflora.
On one of the kitchen counters I have put a silver platter with a bottle of one of my favorite wines with some decoration around it.
Under the stairs, a cozy lantern and a wreath have been placed.
The Advent decorations outside are so neutral that it also fits all Christmas just by switching to red tablecloths and candles.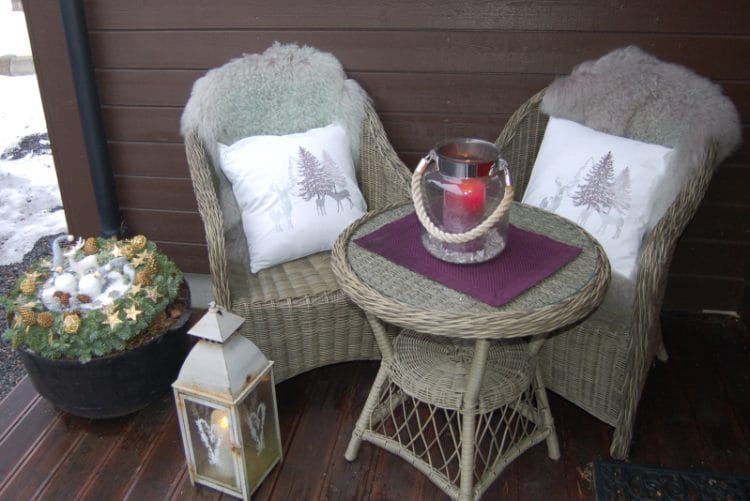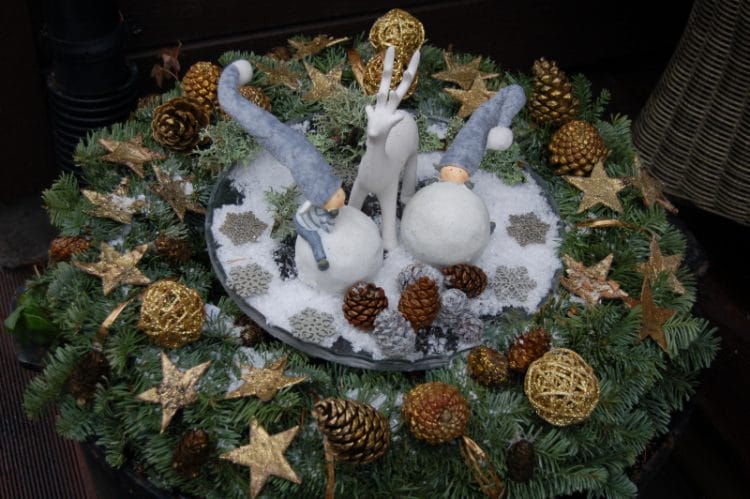 I got the little Christmas tree from my father and his partner.
The dragon in the lounge by the hot tub is decorated with cut pine branches, outdoor lights and unbreakable Christmas tree decorations.
If you want to subscribe to news from the blog, you can sign up by sending us your e-mail address here . The newsletter is completely free.
You can also follow the blog on Facebook .