Autumn is dark and gloomy, I think. In addition, I know that it will only get darker and colder in the near future, and that it will be a long time until spring.
It's good that my flower shop can make such beautiful, colorful creations. It makes it at least more pleasant inside, and with a cup of cocoa in front of the fireplace, life feels pretty good, even if it's autumn.
I make cocoa from:
1 l of milk
1 plate of cooking chocolate, divided into cubes
Put cooking chocolate in a saucepan, pour in milk and bring to the boil while stirring. Serve with freshly whipped cream.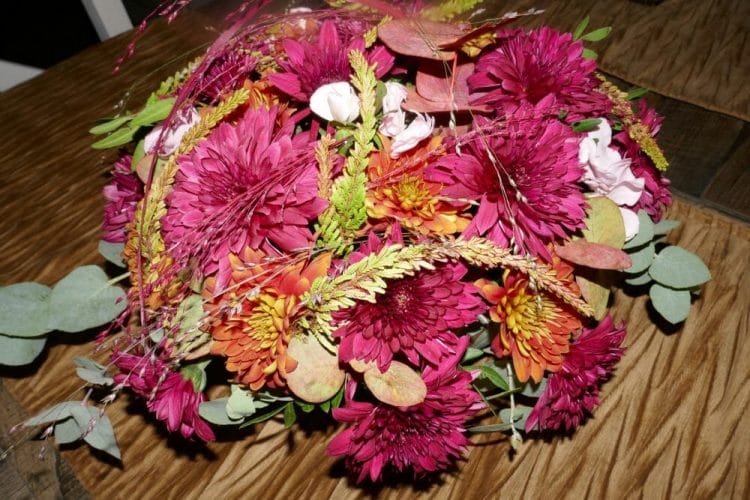 If you want to subscribe to news from the blog, you can sign up by sending us your e-mail address here. The newsletter is completely free.
You can also follow the blog on Facebook .