While waiting for our flight to Seattle, we found this restaurant at the airport.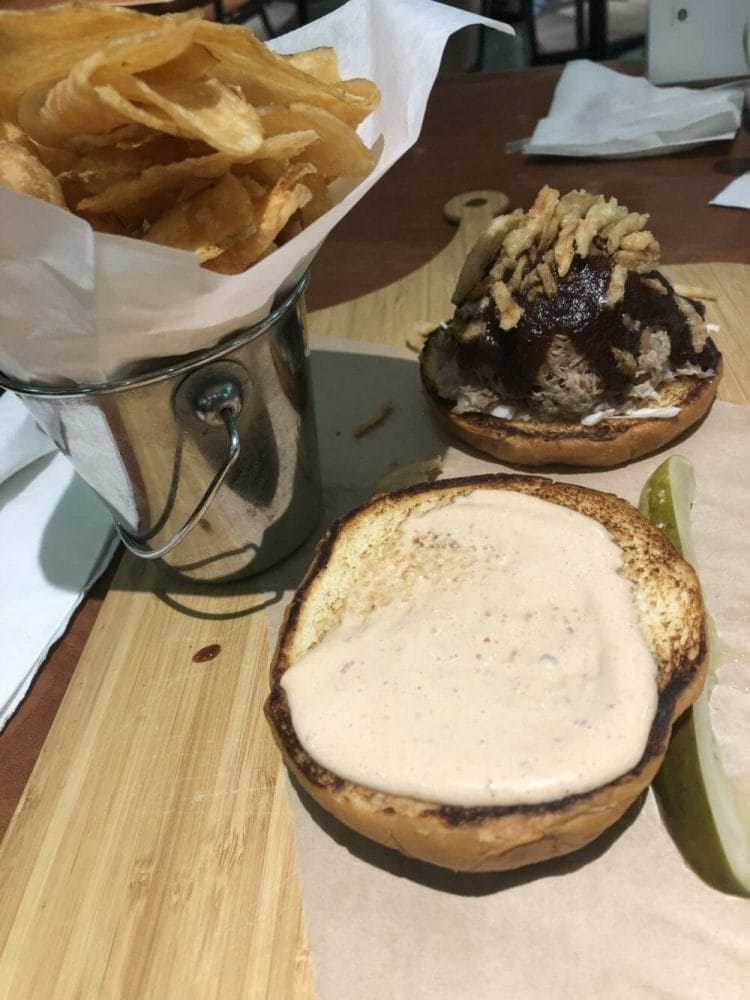 I ordered pulled pork and it was a rather sad affair. The meat was dry and tasted small and the potato chips were not crispy. If you are going to eat at this airport, I hope there are better places than this.
Du finner flere av mine reiser og restaurantbesøk HER.
Om du vil abonnere på nyheter fra bloggen, kan du melde deg på ved å sende oss e-postadressen din her. Nyhetsbrevet er helt gratis.
Du kan også følge bloggen på Facebook.