I really enjoy myself when I have plenty of time to set the table and this table I am extra happy with.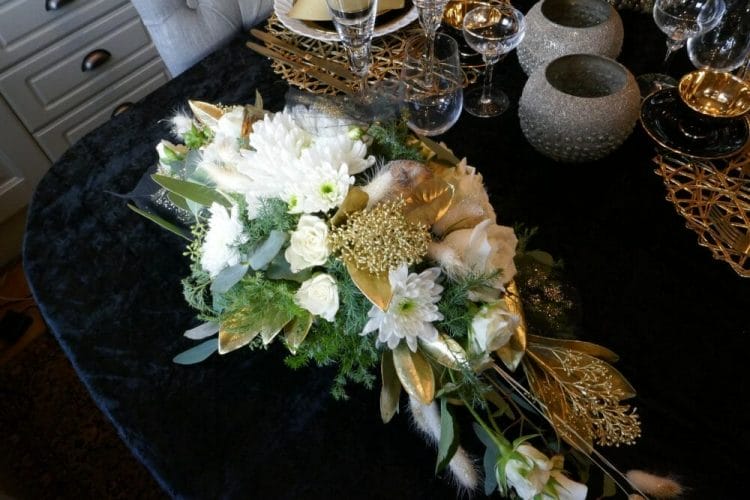 The black and gold-colored coffee set is from Egersund and is inherited from grandmother.
The beautiful flower is from my local Interflora store.
The cutlery was bought from Cellbes. The glasses are Sonja from Hadeland. The white plate is from Porsgrunn Porcelain. The fabric is a piece of fabric of 3 mtr. bought at Jysk for NOK 50.
The rest has been bought over several years in various interior design stores.