This time of year is the very best, I think. It is warm and good and it blooms so beautifully in the garden. Here is a small condition report from this year's flowering.
On a rock in the flower bed, we have placed our pizza oven. It is used for frying both meat and bread, as well as pizza.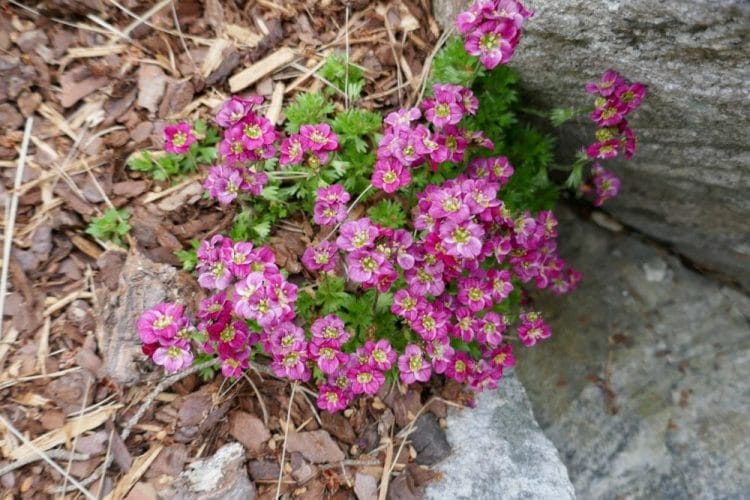 In the stone bed, several kinds of flowers cling to each other and come back year after year.
Our herbs grow and thrive in their pots and the kitty, called Ripasso, keeps watch. In the background you can see the apple tree, which we planted last year and the morel tree from this year. We get a little fruit on both this year, so it's just to enjoy.
In an old milk bucket and a zinc bucket, I always plant what tempts me most at the garden center every year.
Hazelnut and Japanese blood maple are some of my favorite shrubs.
I think it's smart to plant perennials and here the columbines bloom, which I planted a few years ago.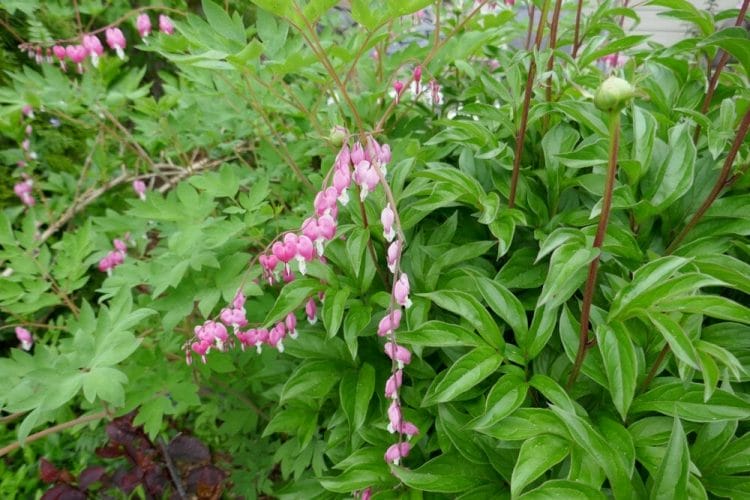 The lieutenant's heart also blooms and when it is finished, the peony comes, which is in bud now.
The white rhododendron, I bought many years ago and it just gets more beautiful every year.
My old, beautiful clematis did not stand last winter, so this is new this year. We hope for the best for the winter, because the plan is for it to climb in the outdoor lamp, which stands next to it.
With this little summer report, I hope that all AperitivoMat's readers have a wonderful and relaxing summer holiday. We do not take time off, but post new food recipes daily and weekly dinner tips, so stay tuned here .