Black and gold are my favorite colors when setting the table these days. I think it looks a little fancy, but with checkers instead of tablecloths, it still looks casual.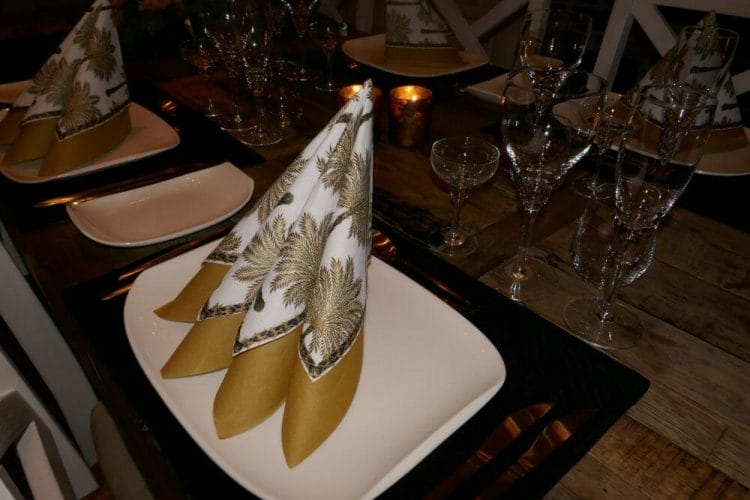 The tableware is from Villeroy & Boch and is called Urban Nature. The glasses are called Sonja and are from Hadeland.
The flower was set up by my favorite decorator at Interflora. I often supply them with a napkin, so they make something to go with it.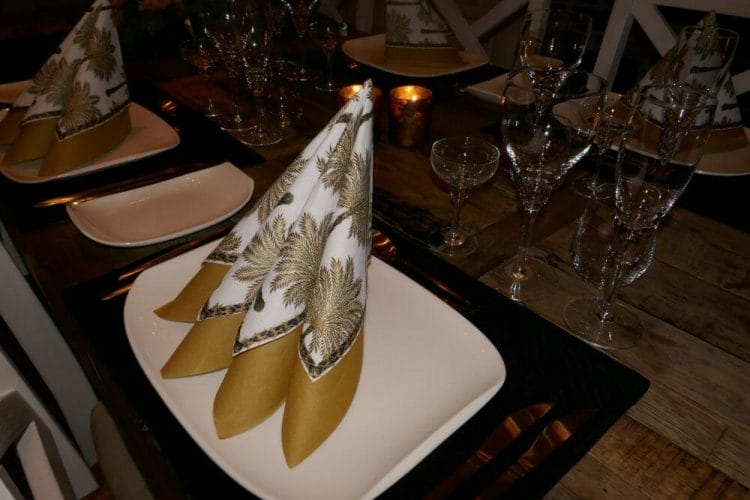 I bought the napkins, pieces and lanterns in a local interior design shop and I found the cutlery in an online shop a long time ago.
If you would like to see the menu for this dinner, which was served with black and gold on the table? Click on each of the dishes to see the recipe and pictures of them:
Appetizer: Homemade ravioli with mushroom filling and sage butter
Main course: Porchetta with orange sauce
Dessert: Limoncellotiramisu
If you want to subscribe to news from the blog, you can sign up by sending us your e-mail address here. The newsletter is completely free.
You can also follow the blog on Facebook .