Welcome to room 202. After my sons moved away from home, we renovated the 2nd floor. Here is a little peek into one of the guest rooms – 202.
I like to paint neutral walls and am not particularly concerned with what are modern colours, but rather want to make my own mark. I also use old and new elements interchangeably. The white bedspread is an old, home-crocheted family heirloom.
I got the pictures at auction.
The cabinet is from Ikea, but we have replaced the sad knobs with some old ones we had lying around. I have a lot of books and probably a little too many cookbooks. I gave up counting when I passed 1000 cookbooks.
My old great-grandmother, Karen Fernanda, who I was lucky enough to have until I turned 21, has been placed in a gold frame inside the closet. The rest of the trinkets in the closet are mostly either received, inherited or memories from trips we have been on.
Since we want our guests to have a good time with us, we have put some practical little things on the bedside table. In addition, there are chocolate hearts, wrapped in gold paper, in a bowl on the sideboard.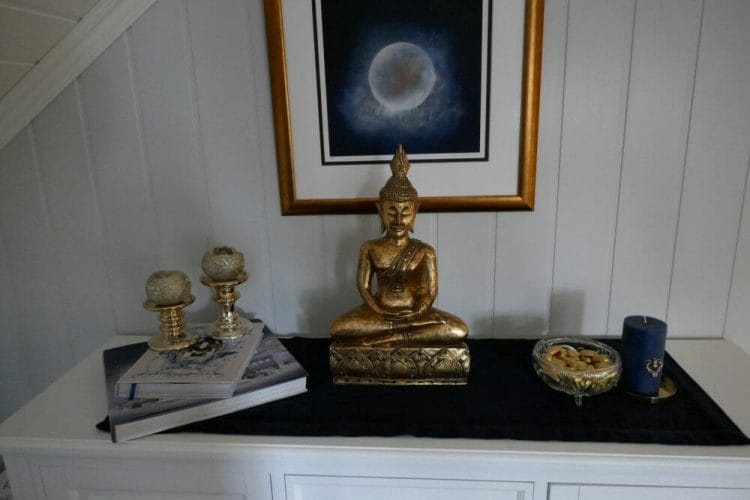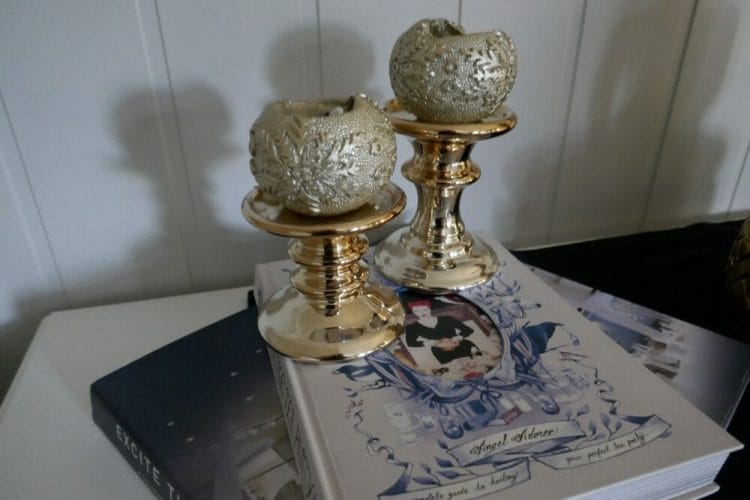 I have learned that the Buddha should not stand in the bedroom, in case he sees "sinful" activities. Those who spend the night in 202 may cover him up.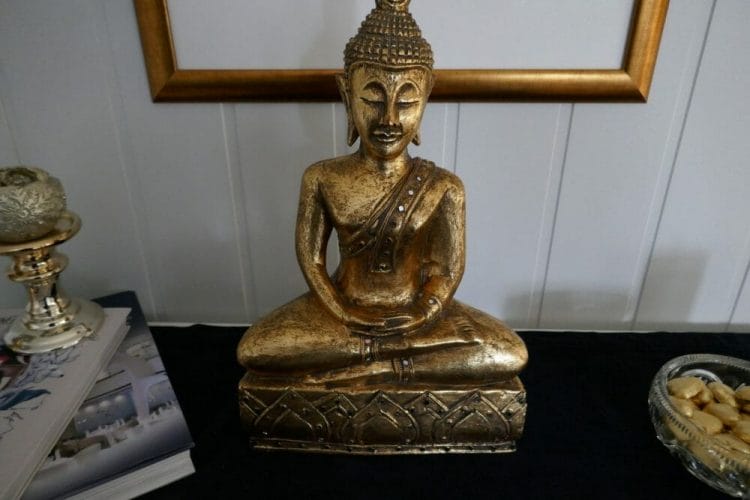 I found the mirror on Finn, the hangers on Clas Ohlson and the nice pegs at an interior design store nearby.
Welcome to room 202 ????
If you want to subscribe to news from the blog, you can sign up by sending us your e-mail address here. The newsletter is completely free.
You can also follow the blog on Facebook .