Baked potato gratin is a delicious lunch or dinner dish. It becomes a complete meal and tastes very good. It works with 1/2 a large baking potato for each.
Wash baked potatoes and wrap them in foil. Put them on a tray in the middle of the oven and bake them at 200 degrees for 1 hour and then 100 degrees for 2 hours or more. They only get better from standing for a long time.
Take the potatoes out of the oven, divide them lengthwise and place them back on the tray, which is now covered with baking paper or drizzled with a little oil.
Fry chicken strips, onion and bacon and season with pepper mix, dried tarragon and salt. Spread the mixture on top of the potatoes, together with shredded spring onion, shredded paprika and corn. Sprinkle with grated cheese and gratin in the oven at 225 degrees until the cheese is golden. Serve baked potato gratin with sour cream or spiced butter, which you can either buy ready-made, or simply make yourself. You can find a recipe for a delicious spiced butter HERE .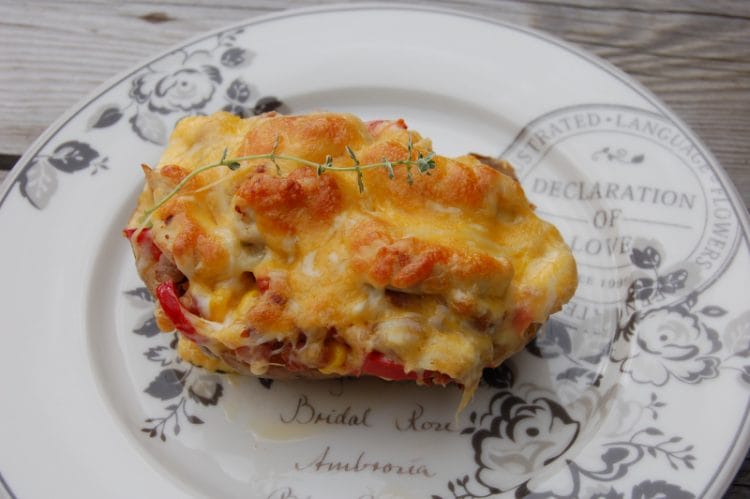 If you want to subscribe to news from the blog, you can sign up by sending us your e-mail address here. The newsletter is completely free.
You can also follow the blog on Facebook .