In a street behind the square by the Arena, is a tiny restaurant, which has done well on Tripadvisor. It is called Cangrande, has lovely food and a very nice staff.
We decided to have our 50th dinner there. It was a fantastic dining experience, with snails as an appetizer. Then a tasty pasta dish.
The pork kayaks were cooked in Amarone and were probably the highlight of the evening for me. They were so tender that they could be eaten with a spoon, if you will.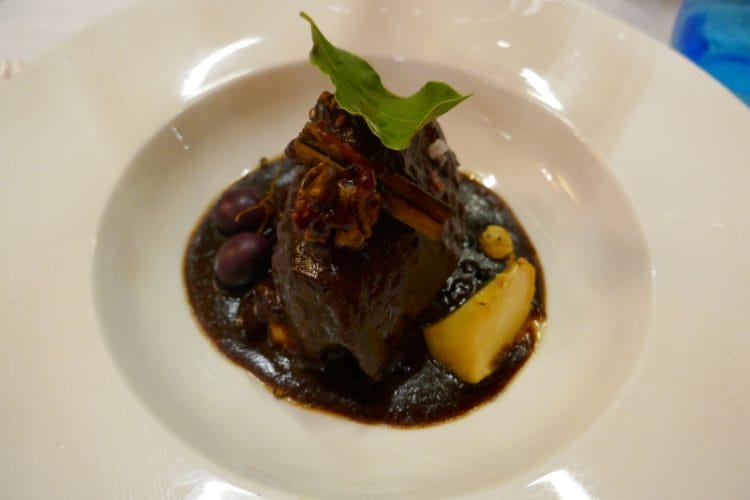 Even though we were full, we eventually took a chocolate dessert. It was so good that we just had to eat it whole.
They had the funniest Grappa carafe I have ever seen and it can not be easy to pour without spilling.
If you are going to Verona, I would really recommend this place, but remember to book a table.
You can find more of my travels and restaurant visits HERE.
If you want to subscribe to news from the blog, you can sign up by sending us your e-mail address here. The newsletter is completely free.
You can also follow the blog on Facebook .