All-in-one-form chicken is one of the nicest forms of dinner preparation. I like this way of cooking, since it's quick and there's little clutter and dishes.
This form of chicken tastes great and can of course be varied according to taste, mood and season. This recipe is suitable for 2 people, but you can fill the whole long pan and make the whole family, if you want.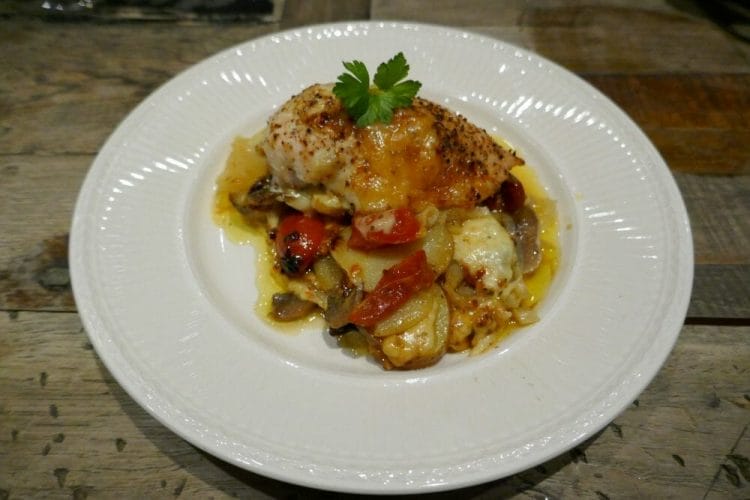 Start with a refractory dish and a little butter or oil.
Add:
4 poteter i tynne skiver
A little salt and pepper
Put in the oven at 220 degrees. While the potatoes are browning, cut
2 løk i tynne skiver
8 sjampinjonger i strimler
Spread onions and mushrooms over the potatoes, sprinkle with a little chicken seasoning and put everything back in the oven and now it should stand until it gets a little color. Now you can use the time for vegetables of your choice. I have used:
12 minitomater delt i to
Add the tomatoes. Mix together:
1 dl vann
1 fedd finhakket hvitløk
2 tablespoons chicken stock
Pour the mixture over then add:
3 kyllingfileter, som krydres med kyllingkrydder
200 g ost i terninger
Leave it in the oven until everything is ready, approx. 20 - 30 min.
If you want to subscribe to news from the blog, you can sign up by sending us your e-mail address here. The newsletter is completely free.
You can also follow the blog on Facebook .