Barolo is a beautiful place. We stayed at Hotel Barolo - again. The hotel is located in scenic surroundings, has nice staff, nice sized rooms, many of them with porch. They also have a restaurant with good lunch dishes (antipasti). Around the whole area hang the grapes, ready for harvest, sweet and good.
The best thing about the hotel is that you can walk in a door in the main building to get a tour and wine tasting of Brezzaviner. This time we were given a tour by the knowledgeable and dedicated owner, who took his time, even though he works almost around the clock in connection with the harvest.
Five minutes walk from the hotel, is Barolo Friends. This is a nice restaurant, with good food and we were happy when we discovered that the same nice waiter was still working there. We ate two wonderful dishes, one with spaghetti and one with beef tartar, both with truffle.
Still going strong: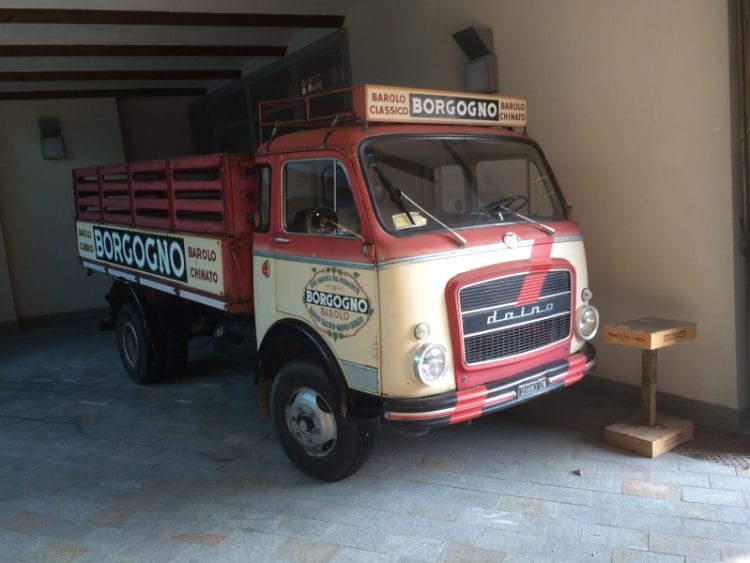 Finally, with a small delicious dessert from Restaurant Locanda in Cannubi, where we ate last night: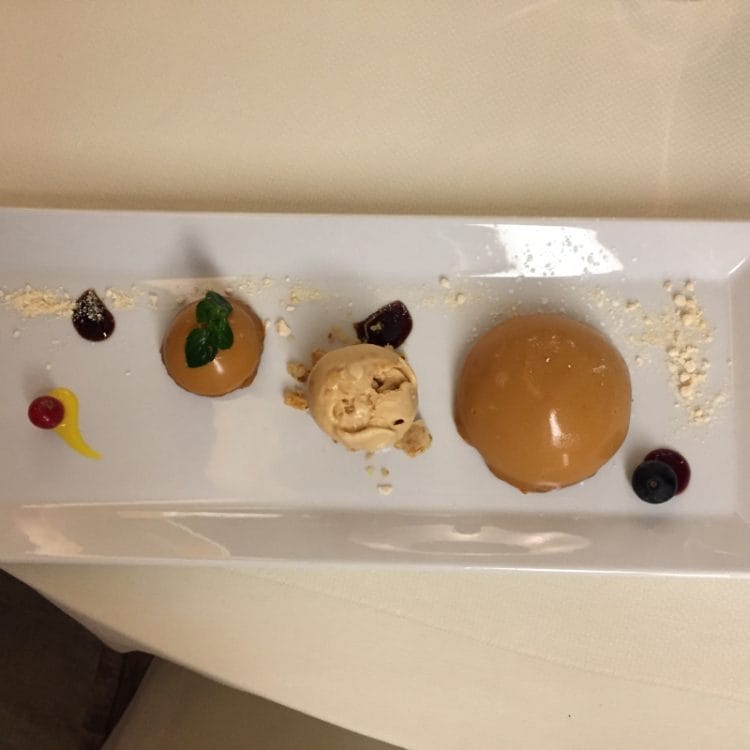 If you want to subscribe to news from the blog, you can sign up by sending us your e-mail address here. The newsletter is completely free.
You can also follow the blog on Facebook .