Festive tables in sotrosa and gold can be used for many kinds of occasions, flex. anniversaries, naming ceremonies, confirmations or New Year's celebrations.
For a change, I didn't use the napkins as a template for the florist, but went napkin hunting after I picked up the floral decoration.
I already had the cute heart pinches, so only napkins and silk ribbons needed to be provided. The tablecloth is sold as a 5-meter product from Jysk, is lightly ironed and can be washed and reused.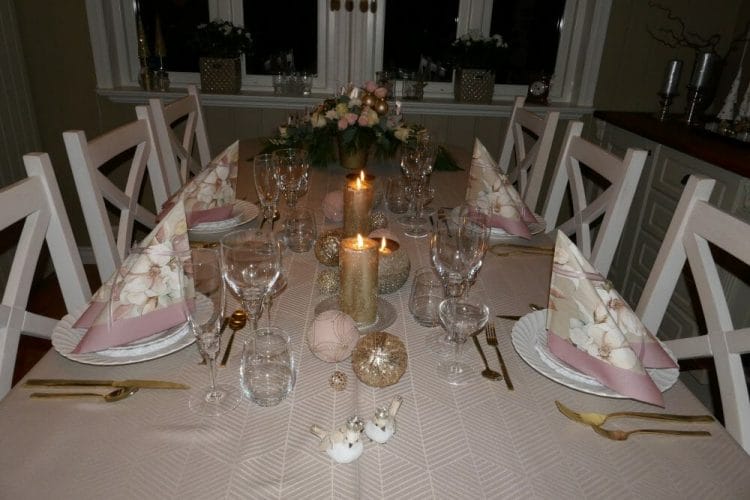 I already had the little birds and balls and they are bought in a nearby interior design store. The gold cutlery is from Halvor Bakke. The glasses are called Sonja and are from Hadeland Glassverk.
My recommendation, if you have room, is to put away decorations in the same shades together, so you remember what you have and it's easy to reuse them, whenever you feel like it.
You will find several varied table settings for most occasions here.
If you want to subscribe to news from the blog, you can sign up by sending us your e-mail address here . The newsletter is completely free.
You can also follow the blog on Facebook .