Restaurant Imperial is fairly new to La Manga and serves Italian cuisine. We have eaten there a few times and have been happy with the food every time, but experience that the waiters are everything from very good to completely useless.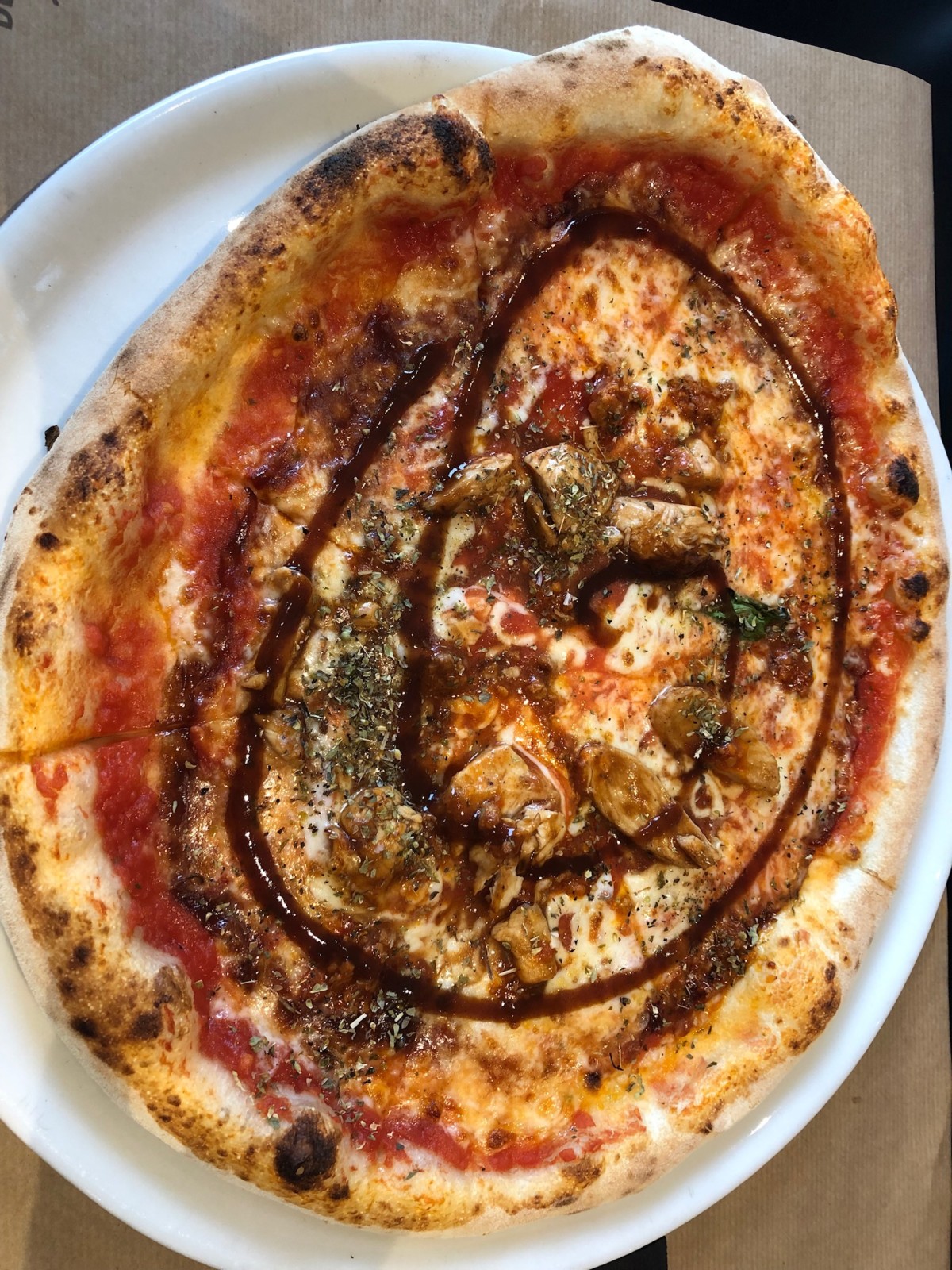 We ate twice here on this trip, lunch both times. On my first visit, I ate gnocci, which is potato paste. It tasted lovely. The pictures you see here are the pizzas on other visits. One was BBQ pizza and the other pizza with four cheeses. Both tasted good, after a visit to the restaurant's beautiful pizza oven.
I think this restaurant is ok when the weather is nice and it is possible to sit outside. Inside there are problems with the acoustics and quite tiring.
Du finner flere av mine reiser og restaurantbesøk HER.
Om du vil abonnere på nyheter fra bloggen, kan du melde deg på ved å sende oss e-postadressen din her. Nyhetsbrevet er helt gratis.
Du kan også følge bloggen på Facebook.