We have been lucky to have been in Bodø. Sitting outside, short-sleeved, in glorious weather at Hundholmen Brygghus & Gastropub in Bodø is good for the soul. We had a couple of hours until we had to board the Hurtigruten and on to Svolvær. The restaurant atmosphere was relaxed and of course we talked to those sitting at the next tables.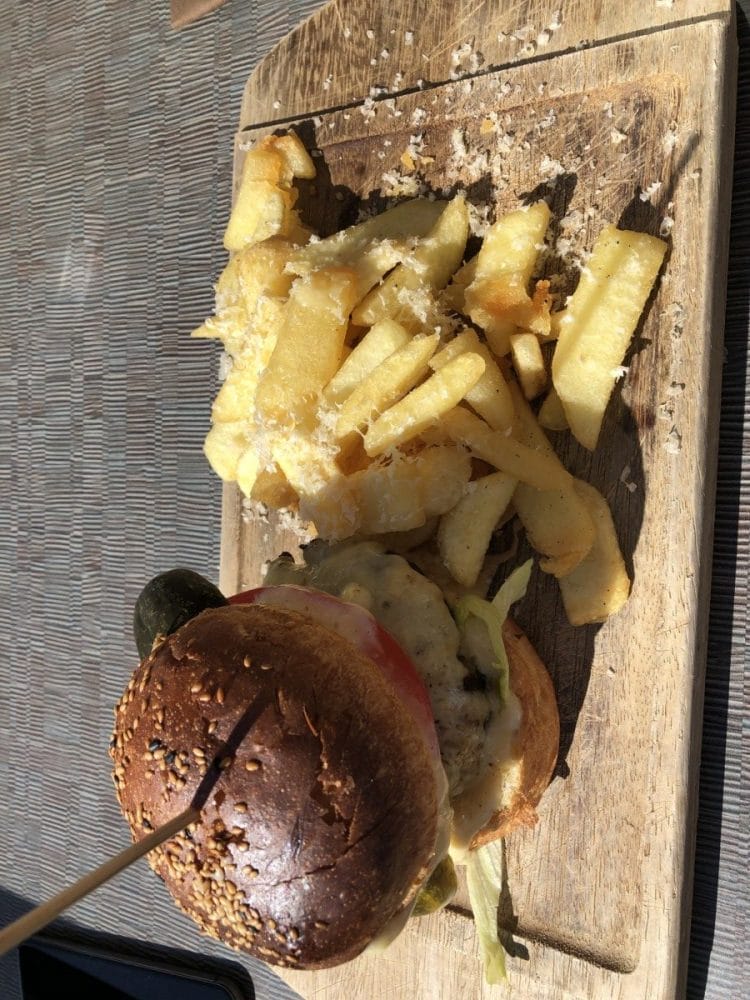 I chose a salmon & sesame salad, which was a soy and yuzu marinated salted salmon with avocado,
sesame seeds, mango, lettuce, orange and chili mayonnaise. It tasted delicious and since it was lunch, it was nice that I was not so stuffed.
My husband chose Hundholmen's burger, with ripe cheddar, pickled cucumber,
grilled and hot smoked bacon and french fries bistro. I had to sneak in for a taste of the potatoes and it's probably the best french fries I've ever tasted.
The burger must have tasted good too, according to my husband.
With the varied menu, I would say that they can proudly call themselves a gastropub.
Du finner flere av mine reiser og restaurantbesøk HER.
Om du vil abonnere på nyheter fra bloggen, kan du melde deg på ved å sende oss e-postadressen din her. Nyhetsbrevet er helt gratis.
Du kan også følge bloggen på Facebook.