The last time I had a birthday, I did not know what I was going to do, other than pack a suitcase and that we were going to spend the night at a hotel in Oslo. Only someone who knows me very well, knows that a dream day for me, can be to go from food market, to food market to look and to taste. This birthday was two food markets, a show of laughter and dinner at a restaurant at the end. A perfect day for me.
The first food market was at Vulkan, where we also found a small restaurant, where we were served lots of delicious snacks for lunch.
Since I'm the kind who likes to take pictures of food, you get a small selection here. There is nothing to say about the selection of sweets and there are pyramids with my favorite, French macaroons.
It can not be much nicer than this…
It is possible to buy lots of exciting things to take home and I found a new brand, "Shit pissed off", which I had not heard of before.
There are also delicious cured meats, both short-distance and more exotic varieties.
Both the fruit and the vegetables look very fresh and inviting.
The meat counters are a chapter in themselves. Nice selection and it shines good quality a long way.
Here are the pieces of meat until tender and look absolutely fantastic ..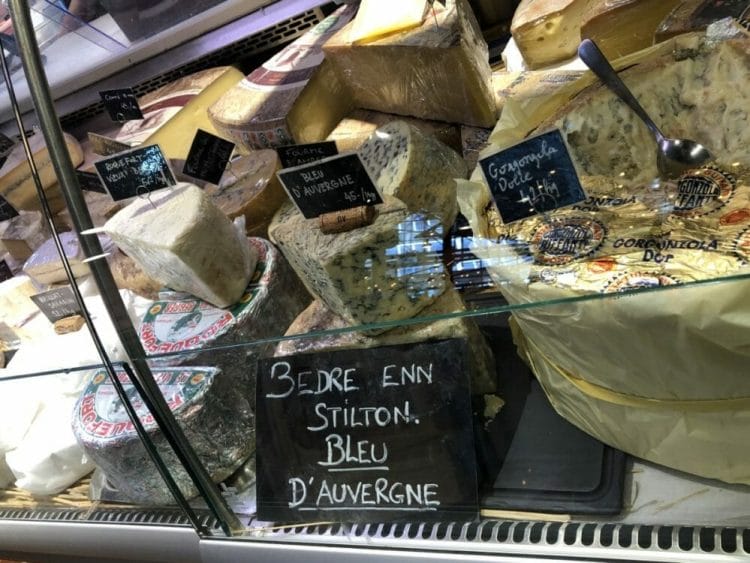 The cheese counters abound with well-aged and tasty cheeses. Almost a pity we did not go home in the evening and eat cheese and biscuits…
It was so delicious to taste, so it became really difficult to choose a place to sit for lunch.
But in the end the choice fell on this small restaurant and we did not regret it.