Marlenes Bistro in Skrågata in Kongsberg is a nice eatery, with attentive staff and delicious food. They are located in nostalgic, newly renovated premises and you are greeted by a smiling general manager, who is constantly attentive and helpful.
For the appetizer, we chose garlic-baked king prawns and clipfish croquettes with aioli.
The king prawns tasted good and kthe roketts alone were worth the trip to the restaurant. They were tasty, ask on the outside and airy inside.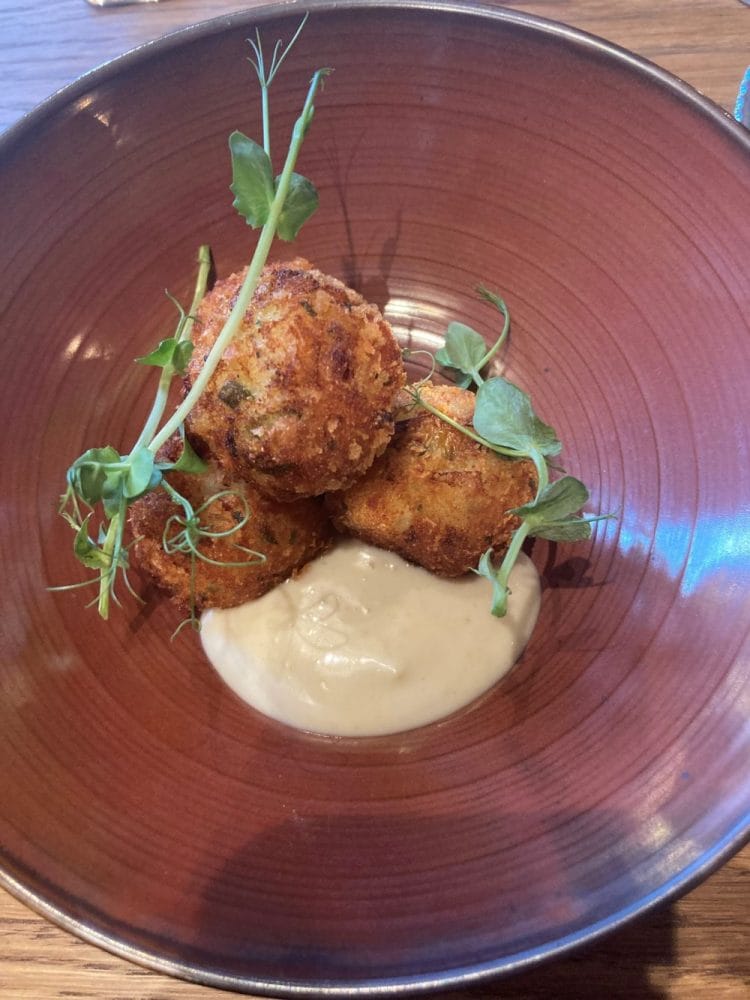 One main course was marinated entrecôte of veal, potato tart, seasonal vegetables and tarragon butter sauce. The meat was tender, the vegetables cooked with perfection and the sauce was an innertier.
Asecond main course was Caesar Salad, which was completely by the book and could have worked well as a lunch dish as well.
For dessert, the choice fell on salted caramel by the glass, caramel sauce and popcorn and it was quite a taste experience. I tried to trick the ingredients out of the waitress, but it wasn't possible, unfortunately, so I'm going to try my hand and hope I hit it like that. If I come close, I promise to post it on the blog.
Both appetizers, main courses and dessert taste excellent and we are guaranteed to return to Marlenes Bistro.
If you want to subscribe to news from the blog, you can sign up by sending us your e-mail address here. The newsletter is completely free.
You can also follow the blog on Facebook .