Pizza with 6 cheeses and olives is the perfect pizza for cheese lovers. I think pizza with four cheeses, or pizza quattro formaggi is one of the best pizzas, but sometimes I like to do a little more with it. This variant has, in addition to six cheeses and green olive slices, red onion and tomato wedges.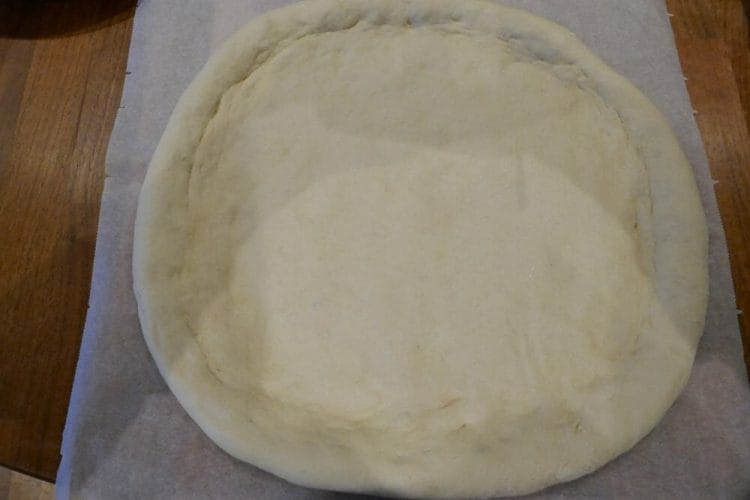 You can find the recipe for pizza base here. If we plan to make pizza, I often make the bottom with cold water the day before and put the bowl in the fridge overnight. I take it out in the morning, so it has plenty of time to rise.
Sauce:
1 box chopped tomatoes (preferably Mutti)
1 finely chopped onion
2 finely chopped cloves of garlic
1 bay leaf
1/2 ts pepper
1 tablespoon dried oregano
1 tablespoon dried basil
A few drops of tabasco
1 teaspoon crushed fennel seeds
Mix everything in a saucepan and let it cook for a long time, preferably an hour or more.
Put the sauce on the pizza base and add cheese, e.g. cheddar, jarlsberg, east wind, parmesan, mozzarella and a blue cheese. Add olive slices, mini tomato boats and red onion in strips. Bake on as high a heat as you have in the oven until the pizza is golden.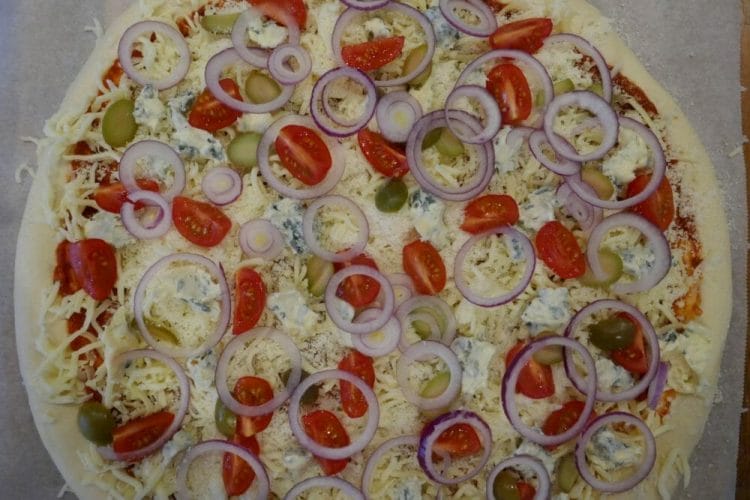 You will find plenty of both well-known and exciting pizza recipes HERE .
If you want to subscribe to news from the blog, you can sign up by sending us your e-mail address here. The newsletter is completely free.
You can also follow the blog on Facebook .