Pizza with beef and béarnaise has gradually become common, but I remember the first time I heard about it and I thought it was a joke, but quickly discovered that it was actually good. I often make it when I have dinner leftovers of either veal or beef fillet.
You can find the recipe for pizza base here
After I have pre-fried the pizza base, I add pizza sauce, cheese (preferably several kinds in the mixture), corn, beef, mushrooms and onions. I fry it at full blast in the oven, until it is golden and done.
After frying, I put on blobs with bearnaise and some tarragon leaves.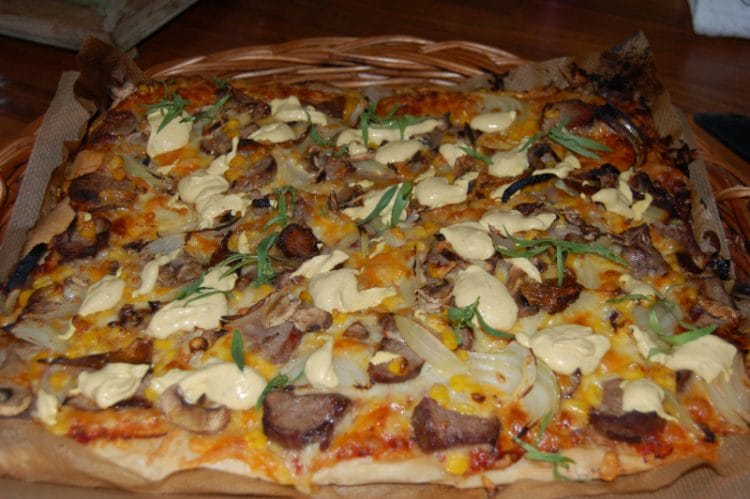 You will find over 30 pizza varieties HERE .
If you want to subscribe to news from the blog, you can sign up by sending us your email address HERE. The newsletter is completely free.
You can also follow the blog on Facebook .