Chicken karaage in a wrap with chilli mayonnaise is one of my son's specialties and we think this dish is absolutely lovely and a great alternative to the Friday taco.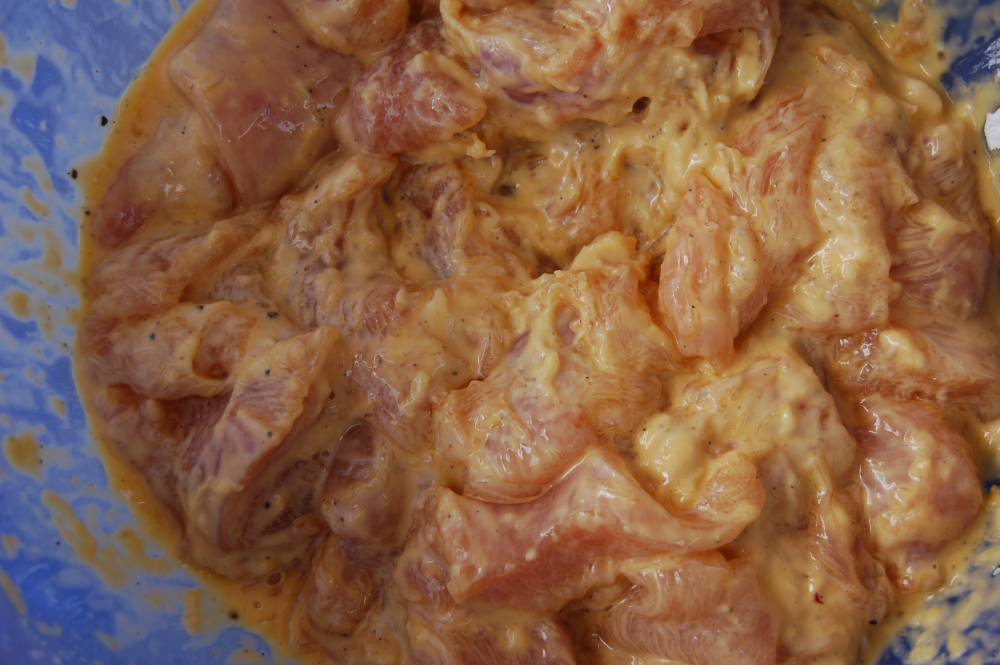 Chicken karaage:
900 g chicken in large cubes
2 ss sake
2 tablespoons dark soy sauce
6 tablespoons of cornmeal
2 teaspoons sesame oil
3 teaspoons grated garlic
2 tablespoons grated ginger
2 egg
Salt and pepper
Mix everything and allow to infuse while you make a salad mix and chili mayonnaise (1 bag of mayonnaise, mix with sriracha (or other chili sauce) until you think it is strong enough.
Heat the wraps in foil in the oven, while you fry the karaage in frying oil, until it gets a nice color.
Everything is rolled in tortilla wraps and the chili mayonnaise is sprinkled over.
If you want to subscribe to news from the blog, you can sign up by sending us your e-mail address here. The newsletter is completely free.
You can also follow the blog on Facebook .