Tarte flambée is a specialty from Alsace, in France, but it is eaten a lot in several of the neighboring countries as well. It is good on its own, but goes well with a tapas meal, or as an accompaniment to soup.
1 pizza base
1/2 fresh cream beger
1 egg yolk
1 ts salt
1/2 teaspoon white pepper
2 dl fox guryere (possibly other tasty cheese
2 onions in strips
300 g shredded bacon
Make pizza dough in the usual way. You can find the recipe here .
Roll out the dough, let it rise a little and pre-bake it for 5 minutes on high temperature. Spread on a mixture of crème fraiche, egg yolk, salt, pepper and guriere.
Place onion and bacon on top. Bake the tarte flambée at a high temperature in the oven until the bottom is cooked through and it is golden and nice.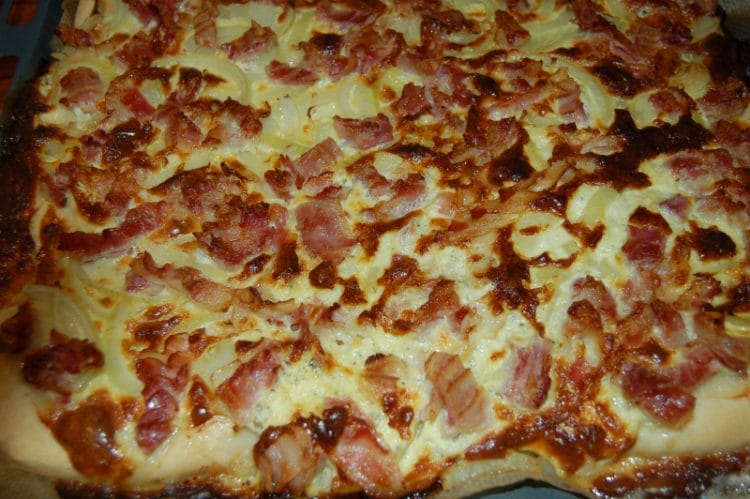 If you want to subscribe to news from the blog, you can sign up by sending us your e-mail address here. The newsletter is completely free.
You can also follow the blog on Facebook .