Bente's au gratin shrimp dish is a slightly unusual, but very good starter, with a mix of shrimp and cured ham. It can also be used as a tapas dish, or if you double the recipe, a delicious little evening dish with salad added. It can be made almost ready in advance and only put in the oven when guests have arrived. This recipe is suitable for 6 people.
100 g bacon in small cubes
1/2 onion, finely chopped
3 dl fresh cream
1 tbsp lemon juice
1 tablespoon finely chopped fresh dill
2 cloves finely chopped garlic
1 finely chopped spring onion
300 g peeled shrimp
1⁄4 ts pepper
100 g grated, well-aged cheese
Brown ham and onion lightly, in tiny oil in a saucepan. Pour off the oil, add the rest, except for the shrimp and cheese and bring to a boil, stirring. Place the shrimp in baking dish, pour the hot sauce over and sprinkle with cheese.
Place the molds under the grill element at 220 degrees for a few minutes. Make sure it does not burn, because it goes pretty fast.
Take the tins out of the oven when the cheese has melted and got a nice, golden color.
Serve Bente's au gratin shrimp dish with grissini or any other bread you fancy.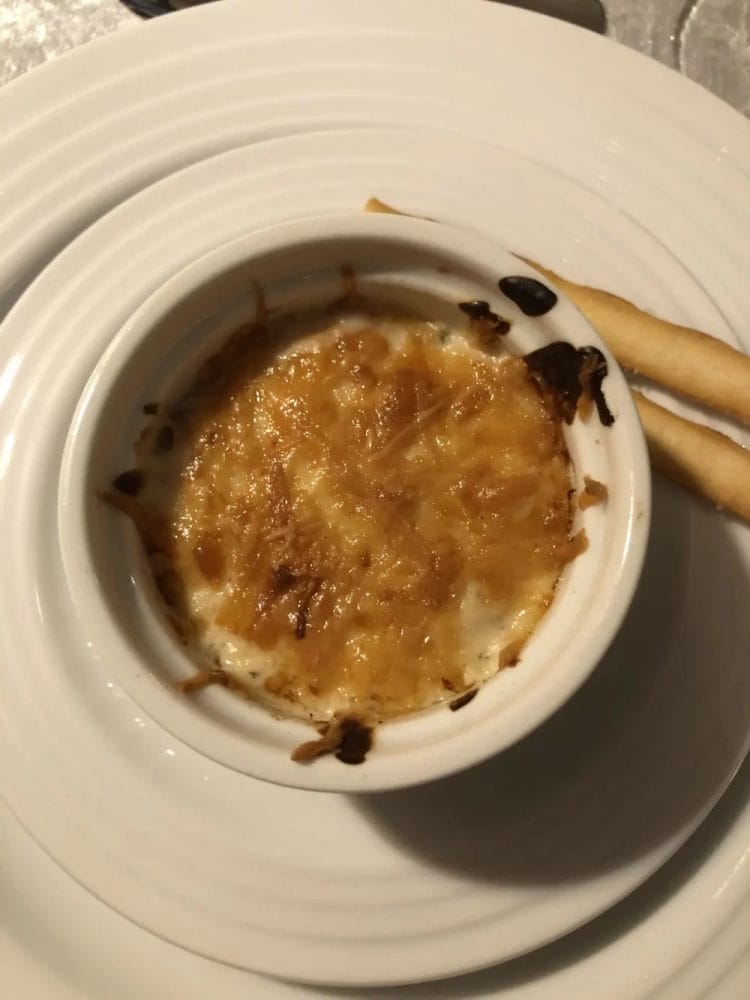 If you want to subscribe to news from the blog, you can sign up by sending us your e-mail address here. The newsletter is completely free.
You can also follow the blog on Facebook .