We were really excited before we had to take the boat from Oslo to Copenhagen. Newly opened restaurant Sjø has ambitions to achieve a Michelin star and it was a matter of course that we had to eat there one evening.
The room was nice and so was the staff. They may have been some distance from Michelin quality, but they took it back on charm and benevolence. We ordered a five course menu including wine package. The wine matched the food well, but unfortunately we were partially disappointed with the food.
The food was deliciously laid out, but it was never the great taste experiences. The bag crab was actually very good, but was served cold and would have tasted much better if they had warmed it up a bit. The cauliflower was not particularly exciting and is not worth trying.
The second course was the most tasty dish this evening and can be recommended.
The dessert, which was wild blueberries with meringue, was not particularly good, so we left it.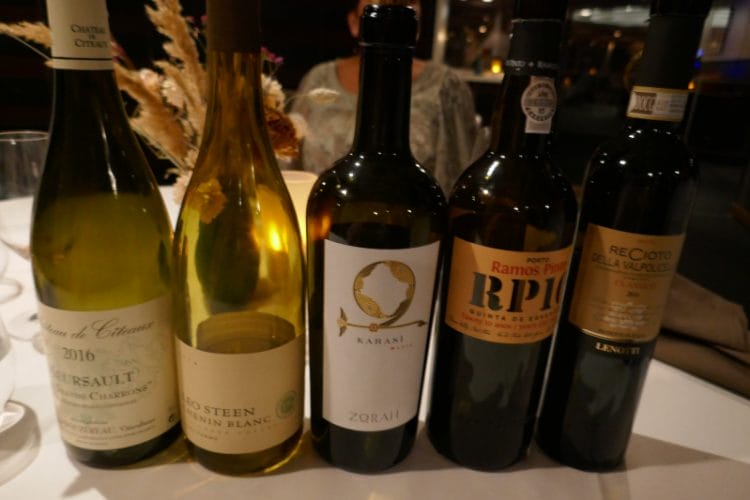 Unfortunately, Restaurant Sjø probably has a way to go before they can collect a Michenlin star.
Du finner flere av mine reiser og restaurantbesøk HER.
Om du vil abonnere på nyheter fra bloggen, kan du melde deg på ved å sende oss e-postadressen din her. Nyhetsbrevet er helt gratis.
Du kan også følge bloggen på Facebook.