White pizza with bacon and pineapple is not so common, but very good. I am becoming increasingly fond of white pizza and have tried my hand at many varieties. If pizza sauce is easy to make, only crème fraîche, garlic, salt and pepper.
Start with the bottom. You will find a recipe for a delicious pizza base her
Topping:
1 boks crème fraîche
1 revet hvitløk, eller hvitløk fra tube
Salt and pepper
1 rødløk i strimler
1 pk aromasopp i skiver
A little oregano
1 boks ananasbiter
1 pk bacon, strimlet og sprøstekt i eget fett
Mix crème fraîche and garlic and season with salt and pepper. Spread the mixture over the pizza base. Add cheese and spread the rest of the ingredients over. Bake a little below in the middle of the oven on full heat until the top is golden.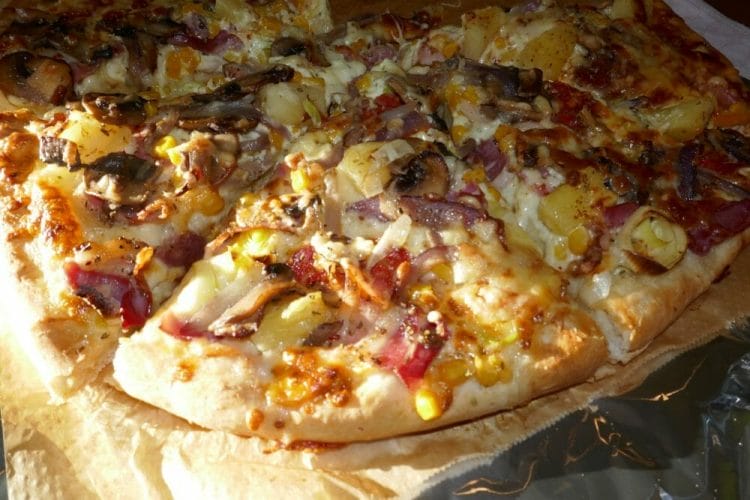 You can find recipes for more than 30 pizza varieties HERE.

If you want to subscribe to news from the blog, you can sign up by sending us your email address here. The newsletter is completely free.
You can also follow the blog on Facebook .