Italian 3-course menu is a pleasant and tasty dinner, which requires a little preparation, but is easy to handle once the guests have arrived.
The welcome drink is limoncello spritz, for which you can find the recipe HERE . It is a mixture of limoncello, soda and prosecco and tastes fresh and good.
The starter is antipasti, with Italian cured meat, olives, sun-dried tomatoes, cheese and biscuits as desired. The entire starter is prepared in advance, except for the biscuits, which are put on when serving. For the antipasti, I serve a white wine from Josetta Saffirio, in Piedmont. Unfortunately, it is not available in the Pole, but they can certainly help you find a suitable white wine.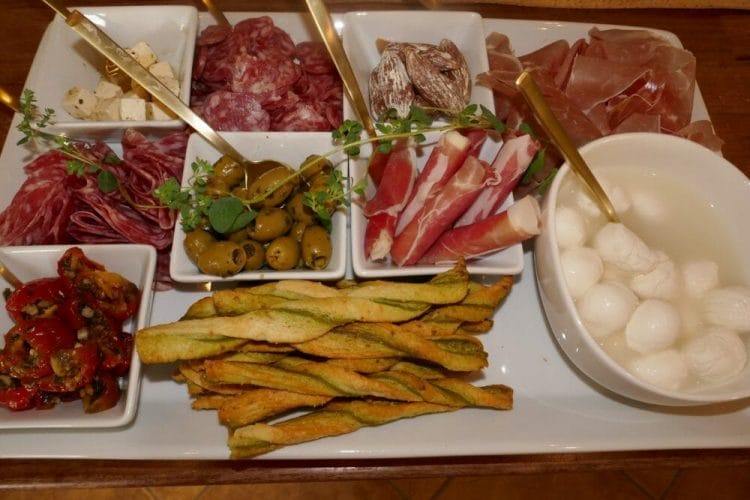 The main course is a dish we call "Begersvingenlamb". It is lamb in the Italian way, with an absolutely beautiful crust of a mixture of loin, spices, herbs and olive oil. You can find the recipe for this dish HERE . Ripasso tastes perfect with lamb and I have chosen this one, called Tezza Ma Roat Ripasso Superiore
The dessert is one of my favourites, limoncello tiramisu. I make limoncello myself, but you can buy it at the Pole too. You can find the recipe for limoncello tiramisu HERE .
For dessert I serve a glass of ice-cold limoncello and if you don't make your own, you can e.g. buy this one, called Bottega Limoncino Bio, at the pole:
If you want to subscribe to news from the blog, you can sign up by sending us your e-mail address here. The newsletter is completely free.
You can also follow the blog on Facebook .