I miss spring and think winter is in the longest layer. We still have a lot of snow in the garden and will probably have to wait a little longer for spring signs, such as snowdrops and crocuses. To make winter a little more pleasant, I like to decorate with flowers and slightly springy tones. The flowers are from my local Interflora shop and the tablecloth comes from Step In in Hokksund.
The old table is inherited by my mother-in-law and the picture has my mother embroidered. The bar is from Nova Solo.
Tulips are a sure sign of spring and I have bought a bouquet and mixed it with cherry branches.
The adorable snowdrops have found a place and light up my laundry room.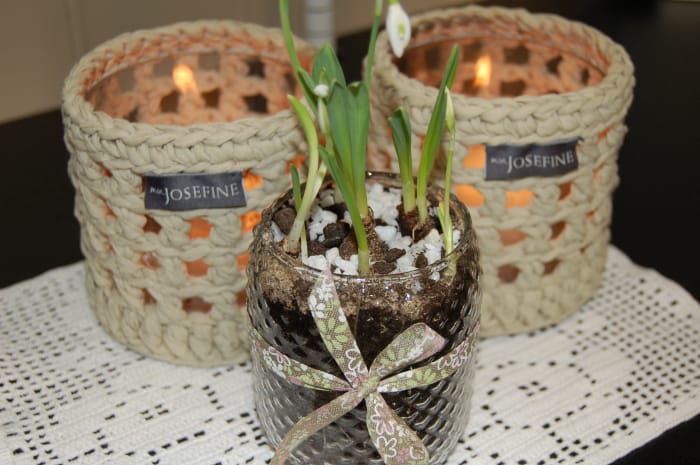 This beautiful spring bouquet is also from Interflora in Hokksund. I bought the candle in an interior design shop at Gulskogensenteret and the tablecloth is from Step In in Hokksund.
I miss spring and am glad it's fast approaching.
You can find more interior design tips here.
If you want to subscribe to news from the blog, you can sign up by sending us your e-mail address here. The newsletter is completely free.
You can also follow the blog on Facebook .