There is one thing you can say about all the restaurants at Gardermoen - they are more expensive than it tastes. Fjøla is no exception.
The confit chicken is juicy and good, but the sauce was too sharp and the vegetables slack and uninspired. They should have points that it was quite nicely laid out, but there was little food and both I and she I observed at one of the neighboring tables, had to have more food.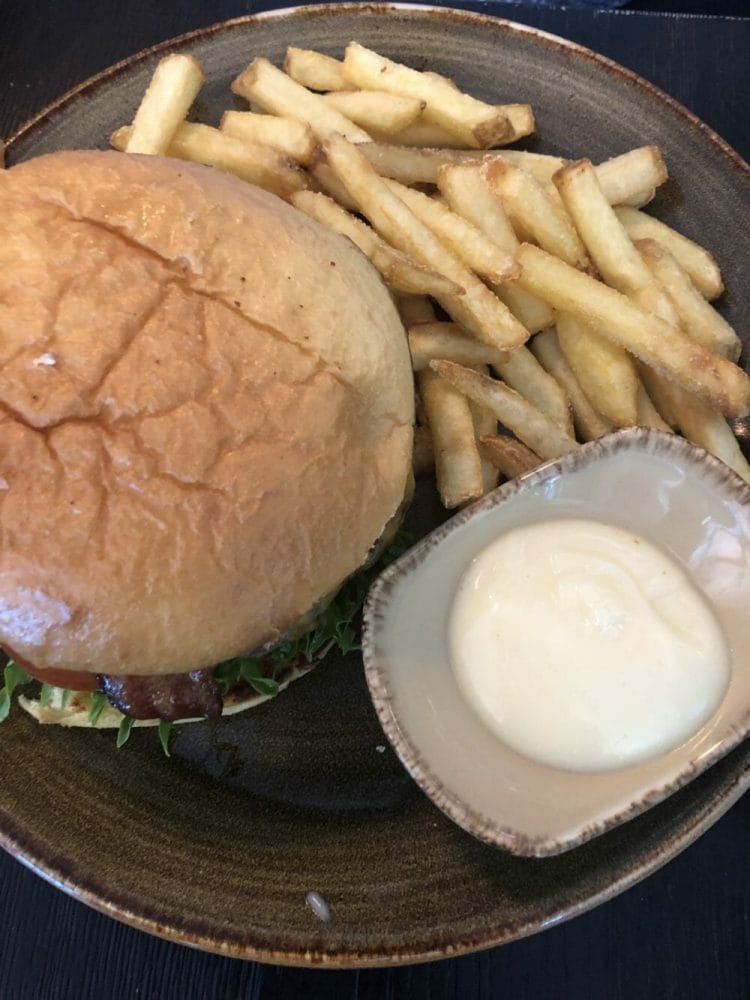 The burger was ok, but the french fries were loose and showed that it was time to change the frying oil.
This is probably not food I order again.
Du finner flere av mine reiser og restaurantbesøk HER.
Om du vil abonnere på nyheter fra bloggen, kan du melde deg på ved å sende oss e-postadressen din her. Nyhetsbrevet er helt gratis.
Du kan også følge bloggen på Facebook.