Panna cotta with raspberry coulis is a perfect dessert to serve to many guests. Pannacotta is the Italians' answer to caramel pudding.
This recipe gives a panna cotta with a lovely consistency and it can be prepared the day before, if you like. This recipe is suitable for 8 people.
Panna cotta:
10 dl cream
200 g sugar
5 gelatinplater
2 vanilla sticks
Put the gelatin in a little cold water, so it becomes jelly-like.
Slowly boil 2 dl of the cream, together with the sugar and vanilla sticks divided in half and the seeds scraped out. The seeds must also be included. Let the mixture boil for two minutes.
Squeeze out the water of the gelatin and mix it into the cooked cream mixture. Add the rest of the cream and strain the panna cotta into 8 portion forms. Set the molds cold until to serve.
Bringebærcoulis:
1.5 dl water
1.5 dl sugar
500 g raspberries
A few drops of lime juice
Boil water and sugar and stir until the sugar is dissolved. Run the raspberries for a few seconds with the hand mixer and mix in the sugar sheet. Pour the mixture through a sieve and season with lime juice.
Pour the coulis over the panna cotta when serving and garnish with fresh berries and/or a mint leaf.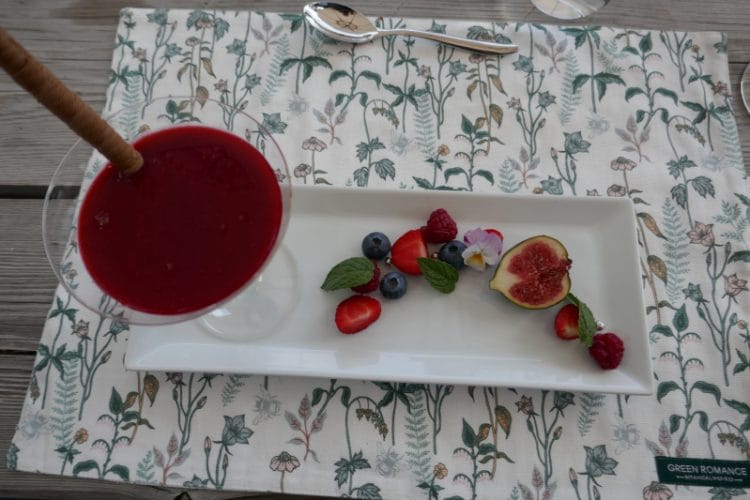 If you want to subscribe to news from the blog, you can sign up by sending us your e-mail address here. The newsletter is completely free.
You can also follow the blog on Facebook .